Beginning of 2019 marks new wishes, high hopes and goals for the new year. But for Spintec it marks also one of the busiest times of the year, since ICE London is just around the corner.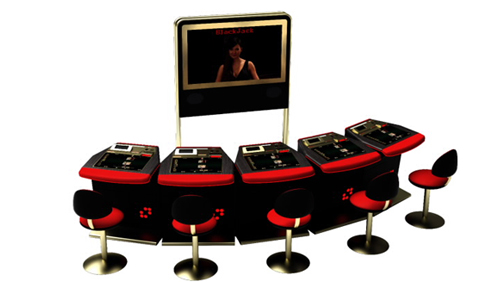 Spintec stand #S8-220 will showcase the latest technology and product novelties that they have been working on for the past year. They will be present with both Karma and Aura product lines with various set-ups and configurations. Visitors will have a chance to spin the wheel on the Roulette, watch the roll of the dice on the Sic Bo and place their bets on the winning hand on the Baccarat.
Renato Bicic, Spintec's Sales Director says: "ICE is one of the most important expos for us. Why? It is among the biggest in the industry, which means companies and individuals from across the world exhibit and attend. We are always very excited to meet with existing business partners, impress visitors with our products, show them some of our Slovenian hospitality and talk business with potential business partners."
But that is not all. Spintec is presenting a completely new game on their show floor. A game of Blackjack. Igor Lombar, Spintec's General Manager on Blackjack: "When listening to operators' feedback and their wishes about new games, it all narrowed down to one game, Blackjack. And so, for the past year our research and development team has been busy working on making the Blackjack that we at Spintec and all our partners are eager to try it out ourselves."
The game of Blackjack will be presented for the very first time at ICE London in February 2019. Once seated down, players will be hooked with adrenaline rush making it hard to leave. An attractive virtual dealer on the big screen will also contribute to excitement and fuss about the game. The sophisticated design, intuitive interface that supports several languages and displays game rules and statistics, comfortable sitting and 5 additional side bets are all reasons players will love the game of Blackjack. Spintec will be showcasing the Blackjack in virtual technology, but later in 2019 it will also be available in live technology.
Eager to try it for yourself? Contact Spintec's sales team to book a meeting at [email protected] or stop by directly at their stand no. S8-220. They will be more than happy to meet you and show you around.