There have been a lot of firsts at WSOPC tournaments lately. Eliton Gouveia picked up his first gold ring at a WSOPC tournament at Harrah's Cherokee at the end of last month and Nancy Matson just earned her first this past weekend at The Bike. Now, another players has lost his WSOPC gold ring virginity.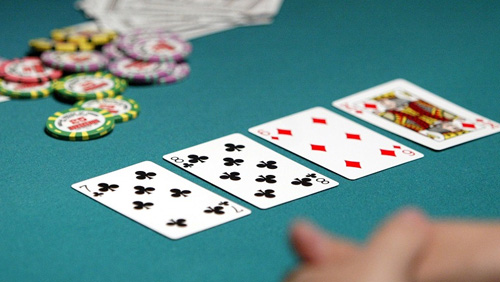 Huss Hassan took down the $1,320 NLHE Six-Max tournament at the Star Sydney to take home $74,988. The Australian poker player also earned 50 points in the Casino Championship race. He said after the win, "Feels good man. It's my first WSOP Circuit win so starting off with the six-max is pretty good. I bagged a bit in the Main Event so I'm gonna try to take that down as well."
The tournament drew 283 players and Hassan maintained a solid game before his seat even had time to get warm. He started the final day as the chip leader, which gave him a boost of confidence that carried him for the rest of the event.
It only took a few hands for the bubble to burst on the final day, with Michael O'Grady having the honors. He tried to pull off a coup after scoring pocket Queens, but ran into a brick wall in Tristan Bain's pocket Kings and left the tournament in 31st place.
The final 30 players could breathe a little easier knowing that they would take home at least a little bit of cash. Several must have wanted to exit in a hurry, as there was a round of eliminations that saw a number of players hitting the rail in quick succession, including Shivan Abdine, Michael Asad, Graeme Putt and $5,000 Challenge Champion winner Matt Wakeman.
Putt was the last man standing before the final table was set. He was already against the ropes and found his demise at the hands of Hassan, losing with 7-5 against K-Q. At least he earned $8,311 for his efforts.
It was smooth sailing for Hassan the rest of the day. He doubled up, scored some key pots and continued to keep the pressure on. When everyone else had fallen, Hassan found himself facing Sayed Jabbour and the cards continued to fall his way. On the final hand, Jabbour tried to bluff his way to the pot with two pair, only to find out that Hassan had been sitting on a flopped straight to capture the title and the gold ring. Jabbour, for his attempt, took home $46,336.