Part of the ICO craze of 2017, BetterBetting launched a gambling token Betr that was to be the toast of the gambling industry. It was touted as the gambling industry's bitcoin, promising to solve regulatory and payment problems for operators across the globe but after several complaints filed today against its CEO Adriaan Brink, it's future is bust.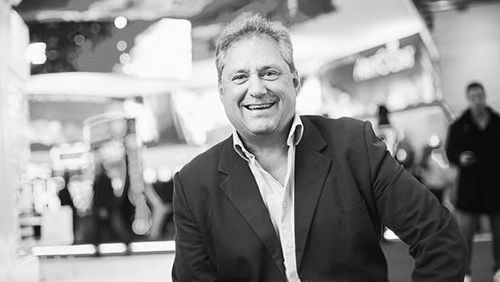 CalvinAyre.com has learned that the matter is with the Estonian Police and Border Guard in addition to the Fiscal Intelligence Unit (AML authority).
The complaints against Brink include embezzlement, fraud, money laundering, violation of an obligation to maintain accounting, larceny and acquisition, storage or marketing of property received through the commission of offence.
BetterBetting boasted an initial raise of $5.3 million during their ICO phase through a combination of cash and cryptocurrency from investors mainly in the UK, Asia and Israel.
The group of investors, which includes longtime gambling industry stalwart, Hilliard Ehrlich and a group of online gaming operators, are alleging Brink has breached investor trust and abused the funds to which he was entrusted. Despite numerous requests for Brink to be transparent about investors monies, to this day no accounts have ever been disclosed, and the BETR token currently trades at 95% below its ICO value.
In addition to the alleged suspicious and personal transactions, the investors believe poor management decisions by Mr. Brink have left doubts about the company's ability to survive. According to Ehrlich, "We don't believe much is left.
Going Bust
According to the documents, Adriaan Brink was the just a man with an idea and "provided no funding whatsoever" and after being unable to secure a bank account for the company, Brink blamed banks unwillingness to work with cryptocurrency businesses, he requested that all of the initial funding be transferred to the bank account of Lanzerac Holdings LTD. in Liechtenstein.
Lanzerac Holdings was a Bahamian company which Brink owned. However, Brink failed to disclose that Lanzerac Holdings had dissolved in 2009, a revelation discovered by investors only after substantial amounts of money was transferred to the accounts.
Better Betting officially launched its pre-ICO offering with a message from Brink. "With Better Betting we are excited to bring a new paradigm to the world of sports betting. By combining the power of blockchain with our experience and knowledge of the sports betting industry, we are introducing a new betting currency that understands the underlying structure of a sports bet, ensuring fair and robust betting opportunities between two parties, who do not have any relationship with one another."
So confident in the potential success of their coin, Brink offered a heady guarantee, "I am pleased to say that we will actually buy any tokens back from investors at the market price after the ICO should an investor wish to unload. I don't want to have these tokens dumped on the market. We have the liquidity to buy the tokens back and sell them to our customers." It was a guarantee he would often repeat including during a presentation in London at 2018 Blockchain Week, "we are offering to buy back tokens from operators, from investors at whatever the market price is."
Later in January 2018, riding high on his ICO pitches and flush with investor cash, Brink embarked on a search for the "top tech" talent he could find and laid out plans for a tech hub in Estonia which would handle BetterBetting's development work.
Brink appointed another gambling industry veteran Ian Sherrington as the company's Chief Technical Officer.
Sherrington is best known for helping create the first online sportsbook with Intertops back in 1996. However, he was not a popular choice among the investors as the claim states, "he had no blockchain experience and had not been involved in any development work since 1996" and concerns that "Mr. Sherrington's inappropriate behaviour at the launch party, an evening about which Mr. Sherrington subsequently admitted that he had no recollection."
The Estonian tech hub received more than £200,000 in funding, but by mid-April of this year, Brink announced that he had cancelled the Estonia project, this despite weekly investor relations calls where Brink and Sherrington would speak only in the positives about the progress of the project right up to the announced cancellation. More information about exactly what occurred in Estonia is still coming out.
Anonymous but not really. Decentralized but not really.
The Betr system was to be anonymous with bettors only needing their Ether wallet address to place bets and lay odds like in a typical exchange format, but without informing the investor group, Mr. Brink unilaterally changed Betr's approach. Brink had the Betr app require gamblers to register with their personal information such as name and email address.
The BETR white paper promised to incorporate an ethereum wallet for users to create smart contracts with each other. Users were to be able to transfer tokens between each party, perform escrow functionality, in a decentralized manner.
Far from their promise, Betr is currently operating is a closed system controlled by a single party. While it utilizes public blockchain, a single party holds all of the private keys. This integration controlled by a single entity and not the open community means users can't transfer tokens between each party, perform escrow functionality, and it is far from impartial nor is it trustable.
This change, in Ehrlich's eyes, was irresponsible and meant that the UK Gambling Commission could consider them to be an operator, an unlicensed operator.
Indeed Ehrlich told Brink that he needed to halt everything, claiming that Brink was peddling little better than modern day snake oil to people.
It was at this point Mr. Ehrlich had had enough and resigned from the board. It is no coincidence that fellow advisory board member, Mitchell Rankin also removed himself from the board around this time.
Mr. Brinks and Mr. Sherrington are both alleged to have created player accounts using BETR currency they would issue to themselves and bet against bettors who had to pay to play.
A Family Affair
According to the files, the investors' money paid for monthly stipends for Brink's close friends and family including Brink's son, and Brink's sister. There were also substantial unexplained payments to Brink's ex-wife and mother from the company coffers.
Despite pleading from Mr. Ehrlich on behalf of the investor group for information on where investors monies were going, Mr. Brink failed to share accounting or financial statements.
CalvinAyre.com has learned that there are many prominent online gaming personalities who invested in the ICO, including people from Gamesys in London, where Brink had been a consultant before the ICO.
If you are an investor in Betr coin and you have information to share or if you are currently or have worked with BetterBetting and have more details as to the whereabouts of the missing investors' cash, please reach out to us as we expect this scandal to grow.
Comments