If you own an online sportsbook or casino, the primary focus should be on your company's ability to take deposits and payout winners without friction or excessive fees. That's why the most progressive operators are adding and emphasizing Bitcoin BCH in their cashier.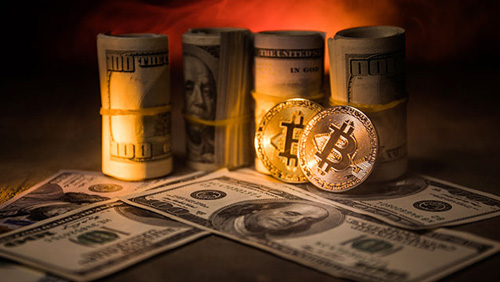 A few of the world's gambling companies knew the importance of cryptocurrencies as a deposit option immediately, but others have been slow to adapt.
Gone are the good old days where every credit card processed in every region or a punter could enter the numbers on the bottom of a cheque to get down on the NFL games.
Bitcoin BCH is fast, instant in most cases, letting your players start betting immediately. The best part, in most cases, is it costs pennies or less to make a transaction.
Now compare that to the high fees you're paying with your current payment processors.
For the by-the-book regulated business, credit card processors are charging you 3% of every transaction plus a small fee of $0.10-$0.50 plus you have to account for chargebacks which could be as high as 1% of all transactions.
On top of that, you have to play the waiting game as your credit card processors aren't paying you for two weeks and with each settlement, they'll hold back 10% of your money in case of chargebacks.
Those processing rates are only if your company doesn't dabble in grey markets or other high-risk areas because if you do, those fees and percentages will be much higher and cut deeply into your bottom line.
If you don't accept Bitcoin BCH in your cashier, why not?
It's fast, instant in most cases, and your players will be betting immediately.
Because it's like cash, there are no chargebacks to fear from disgruntled gamblers who call their credit card companies and deny the charges.
It's not pretty, but unfortunately, every operator knows the pain of losing a payment processor because of chargebacks.
Without the expense and hassle of dealing with chargebacks, operators can save on fraud detection and infrastructure costs allowing you to reinvest in player acquisition.
Over the past decade, regulations and restrictions placed on financial institutions have made it harder to do business across borders.
Governments are using their financial systems as de facto trade embargos against financially sound, reputable and internationally licensed gambling companies. By adding bitcoin BCH payments to their cashiers, it helps break down those impediments.
The subject of volatility comes up quite a bit, but every world currency is volatile to a point. For those who are more comfortable keeping the treasury in American dollars or Euros or Pound Sterling, the conversion from BCH to fiat currency can be made instantly with simple plugins added to your backend. It allows your players to deposit in BCH, play in the favoured currency. It does the conversion seamlessly back to Bitcoin BCH when they want to withdrawal.
I can't stress how quickly and cheaply it is to send large amounts of money, around the world with Bitcoin BCH.
Ask yourself, how much money am I losing processing credit card transactions and dealing with chargebacks?
As sports bettors are getting sharper, GGR is getting tighter so why not save the millions you pay to payment processors and keep it in your business by adding Bitcoin BCH to your cashier.
We want to invite you to visit CoinGeek.com and join us in November at the CoinGeek Week Conference in London where you'll learn more about Bitcoin BCH and learn how to use it for more than just payments.
CoinGeek Week runs from November 27 to 30, 2018. For tickets, visit Eventbrite.
Comments