The boys are back in town. In a series of Instagram posts—undoubtedly his favorite communications channel, poker great Gus Hansen let the world know that he was on his way back to Las Vegas and his favorite stomping ground, Bobby's Room at the Bellagio. It's only a matter of time that all the seats at the table are once again filled, with everyone looking to get a piece of the Great Dane.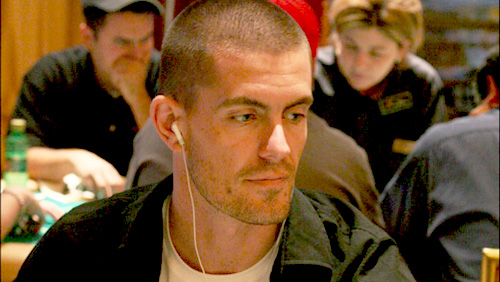 Hansen posted a picture on Instagram late last week, indicating that he was preparing to make the 15-hour trip back to Sin City. The flight out wouldn't be all fun and games, though, as Hansen was forced to explain why he was carrying so much cash. In another Instagram post, he displayed a shot of the cash, which carried the caption, "When bringing cash across the border I have to sign away my firstborn – to stop money laundering. Meanwhile the CEO of the biggest Danish Bank witnessed money laundering for 2 Billion US and was told – 'We are not gonna fire you, but maybe it is better to stop' – Sick, Sick World!"
For those who may not have heard, a number of financial institutions around Europe were just busted for helping their clients steal as much as $63 billion.
Hansen has long been a fixture in Bobby's Room. He has played against the best, including Doyle Brunson, Daniel Negreanu and a slew of others. This past summer, he racked up 652 hours playing in the poker room in the course of only 70 days. For those that need assistance with the math, that's an average of over nine hours each day, every day. Hansen knew that he had pushed the envelope and said afterwards, "I'm a sick, sick man."
The summer run was a Hansen classic, full of poker and parties. He even participated in one cash game, dubbed "The Big Game," that saw hands reaching the $5,000/$10,000 mark. By the time he was ready to call the day quits, Hansen had won $1 million. Not bad for a single day's efforts.
If his fall trip to Vegas is anything like his summer adventures, the poker world is definitely in for some more excitement.