Word surfaced late last week that there could be a possible merger between Caesars Entertainment and Golden Nugget Casinos. Caesars had allegedly been contacted by Golden Nugget's CEO, Tilman Fertitta, about the deal, which would have seen Caesars make the purchase and Fertitta be instituted as the new company's CEO. It would now appear that Caesars has no desire to entertain any type of merger with Golden Nugget.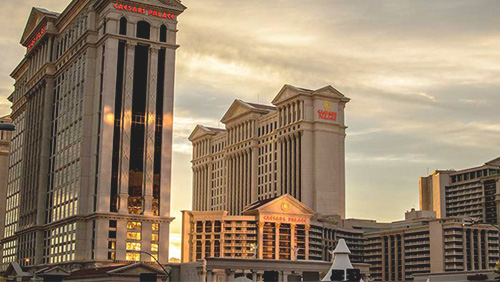 According to an article by the New York Post, Caesars' board, on which Apollo Management and TPG have seats, is rumored to be prepared to unanimously turn down the deal. The rejection is expected to occur at some point this week, with the board deciding that it would result in too much debt for the company. Seeing as how it's only a year out of bankruptcy for having too much debt, it seems like a wise decision.
Caesars is still trying to dig its way out of the financial hole it dug for itself over the past 10 years. The company is still looking for ways to unload $9 billion in debt and any merger would only add to its troubles. Putting it mildly, one source close to Caesars told the New York Post, "That is certainly not attractive."
In 2008, Caesars was involved in a leveraged buyout worth $25 billion. That deal cost the company greatly and it was forced to file for bankruptcy in 2015.
Instead of looking for a mega-million-dollar merger, Caesars is banking on some cherry picking. It is said to be in negotiations to purchase a handful of properties under Jack Entertainment, a company that owns six casinos across Detroit, Michigan and Cincinnati and Cleveland in Ohio.
Some industry insiders believe that the Caesars-Golden Nugget deal was leaked in order to shore up stock prices. When the news broke, Caesars saw its stock climb by 18% in two days. There have been rumors that Canyon Partners, which has a 10% stake in the casino giant, or HG Vora Capital may have leaked the information—they both obviously deny any involvement.
The hedge funds reportedly want to force Caesars to call off the talks with Jack and move, instead, to the Golden Nugget deal. However, Caesars' board is standing firm on the acquisition of the Jack properties, which could be worth over $1 billion.
Comments