The Card Player Poker Tour (CPPT) is currently at The Bicycle Casino in California for this year's Big Poker Oktober festival. The series of tournaments has already crowned several winners, including Triet Nguyen, who took down the inaugural $245 buy-in NLHE event to win $78,222. Now, the highly anticipated main event is underway, and it is sure to be a crowd-pleaser.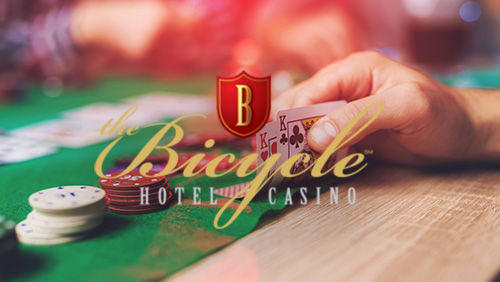 The $1,100 buy-in NLHE tournament offers a guaranteed prize pool of $500,000. It has three starting flights, the first of which was held yesterday. The remaining two will be seen today and tomorrow, but players can also buy directly into Day 2 using the tournament's Quantum Tournament format. Quantum allows players to buy directly into certain events for a different price; in this case, it's $4,300. Those who take advantage of the Quantum format will start with 120,000 in chips.
Last year, the same event attracted 550 total entries. This allowed the prize pool to jump up to $673,180 – significantly higher than the $500,000 guarantee – and the tournament was finally won by Andrew Wisdom, a 23-year-old recreational player out of California, who took home a massive pot worth $165,025.
The Main Event will wrap up on October 21, bringing to a close the 17-event series. There are still options available to those who want to participate for a shot at the prize money, including several satellites. There are satellite tournaments being held today at 12 PM, 4 PM, 7 PM local time for a buy-in of only $200 (the first six satellite tournaments were held Tuesday and Wednesday). There are also two Quantum entry satellite tournaments, which will be held tomorrow at 4 PM and 8 PM local time with a buy-in of just $450.
The Bike is always one of CPPT's favorite spots. After completing a $50-million facelift in 2015, it has become a popular resort on the California coast. The Quantum Tournament format, which was introduced by the casino's tournament director, Mo Fathipour, has also helped to attract players who don't want to waste time working through the opening flights. It also is an almost certain way to ensure any prize pool guarantee is met, if not exceeded, taking a little pressure off the casino.