Full integration of Bingo and Casino content and IMS player management system begins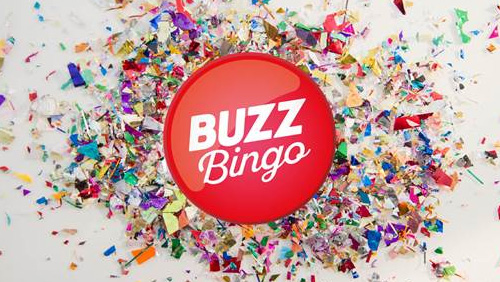 London, October 16 2018 – Leading gambling technology specialist Playtech has partnered with Buzz Bingo to deliver a ground-breaking content delivery and CRM solution across both Bingo and Casino, integrating their award-winning IMS player management platform.
Playtech has collaborated closely with Buzz Bingo since the brand's high-profile launch earlier this year, offering players a range of Bingo variants and a wide selection of Playtech Casino content. Backed by the industry-leading IMS platform, the solution includes a comprehensive CRM toolset, with Playtech's new Engagement 360 platform giving Buzz Bingo the power to design and fully optimise end-to-end player journeys.
Additionally, integration with the Playtech Open Platform (POP) gives Buzz Bingo access to an exceptional range of original and third-party game content. With several major content providers on board from day one and many others launching soon, Buzz Bingo players can choose from one of the industry's widest selections of Bingo variants and Casino slot games.
The next stage of the project is the synchronisation of Buzz Bingo's retail and online offerings to create a true omni-channel experience, including a full retail player account base migration to IMS. The move will allow players to use their retail accounts to play online, and vice versa, using a single wallet for all channels, whilst also creating a single customer management and CRM activity view for Buzz Bingo.
Shimon Akad, Chief Operating Officer at Playtech, comments: 'The launch of the Buzz Bingo platform is the most ambitious project our team has delivered to date. A huge amount of work has gone into delivering a comprehensive 'day one' experience, including a rich third-party games offering, from both a Bingo and Casino perspective. With further technical enhancements to come and with a series of major third-party content providers already on board, we're confident that this is the beginning of a long and fruitful relationship with Buzz Bingo'.
Chris Matthews, CEO at Buzz Bingo, adds: 'It's fantastic to see all the amazing work that has gone into this project come to fruition. Our collaboration with Playtech allows us to offer one of the widest selections of Bingo games and slots in the market, as well as delivering an enhanced player journey across our physical venues and online.
'Delivering and implementing the new platform has been a major undertaking, but the commitment and professionalism of the Playtech team has made it a smooth experience – and we're delighted with the results. The wider Buzz Bingo team and I are looking forward to continuing to work with Playtech as we take the platform to the next stage'.
Find out more about Buzz Bingo at www.buzzbingo.com.
About Playtech
Founded in 1999 and premium listed on the Main Market of the London Stock Exchange, Playtech is a technology leader in the gambling and financial trading industries.
Playtech is the gambling industry's leading technology company, delivering business intelligence-driven gambling software, services, content and platform technology across the industry's most popular product verticals, including casino, live casino, sports betting, virtual sports, bingo and poker. It is the pioneer of omni-channel gambling technology through its integrated platform technology, Playtech ONE. Playtech ONE delivers data-driven marketing expertise, single wallet functionality, CRM and responsible gambling solutions across one single platform across product verticals and across retail and online.
Playtech's partners with and invests in the leading brands in regulated and newly regulated markets to deliver its data-driven gambling technology across the retail and online value chain. Playtech provides its technology on a B2B basis to the industry's leading retail and online operators, land-based casino groups and government sponsored entities such as lotteries. As of June 2018, through the acquisition of Snaitech, Playtech directly owns and operates the leading sports betting and gaming brand in online and retail in Italy, Snai. Snaitech operates a B2B2C model as a service provider, allowing franchisees to utilise the Playtech technology stack in in the retail environment while operating the leading brand, Snai, directly online as a B2C business.
Playtech's Financials Division, named TradeTech Group, is a technology leader in the CFD and financial trading industry and operates both on a B2C and B2B basis.
Playtech has in total c.5,800 employees across 17 countries and is headquartered in the Isle of Man.
www.playtech.com
About Buzz Bingo
Buzz Bingo is the largest retail bingo operator in Britain and launched buzzbingo.com in September 2018. Backed by Caledonia Investments plc, Buzz Bingo runs its clubs and website from its Nottingham and London headquarters.
From brand name research through to market intelligence and the best way to build online communities, Buzz Bingo was developed with customer needs guiding every decision made. This approach has resulted in new, exciting, accessible ways for customers of all ages to play and engage with each other both on and offline.
Buzz Bingo's community is home to over 1.1 million active club members and every week, 103 clubs welcome 200,000 players through their doors.
buzzbingo.com is an omni-channel platform delivering gaming and player engagement capabilities on mobile, tablet, desktop and on Touchpads in all clubs. There are no wagering requirements at buzzbingo.com so players can withdraw their winnings instantly.
Buzz Bingo began a rebrand from Gala Leisure Ltd in May 2018 following the sale of Ladbrokes Coral Group Plc's retail clubs to Caledonia Investments plc in December 2015. Since then 103 clubs have been rebranded, including 98 in September alone. 19 remaining clubs will reopen in February 2019 under the new name, completing the rebrand.
Galabingo.com and its associated Gala Bingo online brands remains the property of GVC Holdings PLC.
For further information please contact:
Playtech plc
James Newman, Head of Investor Relations & Corporate Communications
Headland Consultancy
Tom James, Jack Gault
c/o Headland Consultancy
+44 (0)20 3805 4822
Comments