Marketing in the aftermath of GDPR and being ahead of the game for ePrivacy Regulation
Malta, Wednesday 5th September 2018: Leading provider of retention solutions, Enteractive, is holding a Breakfast Briefing later this month, which will explore the most effective and safest ways for iGaming operators to engage with their customers following the enforcement of GDPR.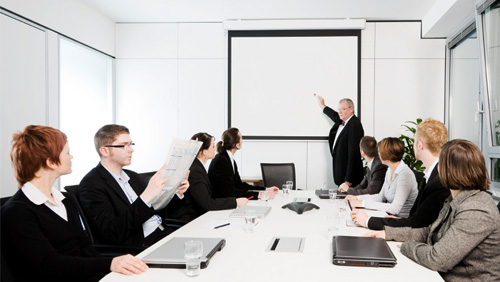 Taking place on Wednesday 12th September at the Palace Hotel in Malta, Enteractive CEO Mikael Hansson will chair the discussion, with Think Privacy legal expert Alexander Hanff and FAST TRACK Co- Founder Simon Lidzén joining the panel.
The guest speakers will examine the immediate fallout following GDPR's requirement for valid consent when companies contact their customer base, which in some markets has resulted in an 80% loss of a marketing database. Both industry professionals will highlight alternative legal options to consider when sending and handling marketing material.
In addition, the panel will also be looking into how operators should be preparing themselves for the upcoming EU ePrivacy Regulation (ePR), which will impact those who engage in electronic direct marketing and is likely to be enforced in 2019.
Enteractive CEO Mikael Hansson said: "There's no doubt that GDPR has had a major impact on the iGaming industry, and with further regulatory changes in the pipeline, the way in which operators communicate with their customers will become increasingly scrutinised.
"Obtaining valid consent can be difficult to obtain and brings a number of risks to operators, including the severe loss of a marketing database.
"Our latest Breakfast Briefing aims to examine the current climate and highlight the safest and most effective ways for companies to talk to their customers, ensuring they are compliant with the new rules and avoid hefty fines."
The Enteractive Breakfast Briefing will take place on Wednesday 12th September at The Palace Hotel Sliema, Malta, 8.30am.
If you are interested in attending the event, please email Carla Formosa at [email protected]
For more information on this release or to arrange an interview please contact Lewis Phillips at Square in the Air on 020 3542 4893 or [email protected]
About Enteractive
Enteractive is a leading provider of player retention solutions for the iGaming industry. Co-founded in 2008 by CEO Mikael Hansson, the company's Player Reactivation Services help operators return churned players back to action, while its Player Support Offering makes sure active players stay on board. Enteractive received its Responsible Gaming accreditation from the Global Gaming Guidance Group and is committed to supporting and augmenting the responsible gaming policies of its operator clients. This includes promoting the awareness of problem gambling, as well as improving prevention, intervention, and treatment. Their clients within betting and gaming include leading names such as Kindred, Betsson Group and Gaming Innovation Group. For more information on our, please contact Andrew Foster at [email protected]
About Think Privacy
Think Privacy AB is a consultancy and solutions provider for organisations seeking to embrace privacy and data protection. Our skills and expertise span legal, technical and political sectors with a track record in change management, lobbying, development, advisory roles, legal and compliance – making us the perfect match for any organisation looking for help on privacy and data protection matters.
About FAST TRACK
Three partners with 40+ years in i -gaming came together to build FAST TRACK. It was founded on the basic principle – To simplify everything required to set up your own online casino. The FAST TRACK team tears down all legal, operational & technology barriers, delivering a one stop shop for anyone starting an online casino. They deliver a turnkey solution with full managed services & technology that gets their clients quick to the market with an industry leading product.
Comments