iGaming customer support in Asia faces unique challenges. First, there is a wide variety of languages and dialects spoken throughout the region. There's also the preference for instant chat-based support, and the growing number of iGaming brands spanning these languages. Another issue is the secondary use of support agents for direct sales across these brands, invariably need to use multiple aliases.
It's no shock that customer support costs currently make up between 50% and 60% of an Asian iGaming company's Costs of Goods Sold. This high cost is due to these unique market factors, especially since companies tend to centralize their operations in the few regulated markets, which, in turn, requires importing a large number of staff for multilingual customer support teams.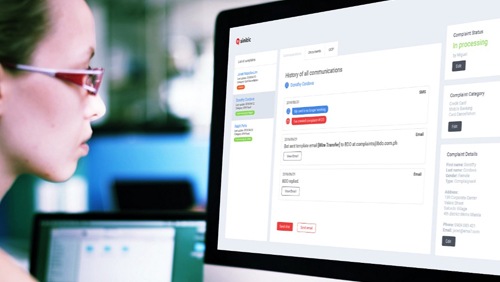 The usual pain points for customer support of an Asian iGaming operator include registration and signup abandonment, deposit and transaction completion, and Know-Your-Customer (KYC) problems.
Natural language processing (NLP) company Sinitic addresses these pain points for Asian-facing iGaming operators with its artificial intelligence (AI)-enabled chatbots — conversational assistants that aid human customer support staff — which allow businesses to control and even reduce these operational costs while expanding profits.
To streamline operations, Sinitic developed the SiniticNLP™ powered product suite that addresses the four biggest challenges for automation projects: Sinitic's BotLauncher™ uses a deep-learning algorithm to rapidly convert years of chat history into chatbot dialogue in a matter of hours; the ChatCentre™ offers advanced features for agent aliases, multi-brand and language management, as well as agent and customer sentiment analysis; the CaseManager™ combines chat and case management, allowing agents to focus on the most urgent customer issues such as KYC; and the Sinitic BotTrainer™ fixes confused chatbots and automatically improves bots' natural language understanding.
The SiniticNLP™ engine aggregates terminology from hundreds of thousands of chats from the iGaming industry, and supports key Asian languages including Simplified Chinese, Traditional Chinese, Vietnamese, Thai, Japanese, and Bahasa Indonesia, among others. Crucially, it also uses a proprietary deep-learning algorithm to understand mixed languages including Chinglish, Taglish, and Singlish.
Sinitic has already signed with several Asian-facing operators, who will use the company's proprietary AI-enabled products for customer support automation. Recently, Sinitic teamed up with investment company GoldBlue AB for the ability to scale up operations quickly without having to increase costs.
"As we are an iGaming company in expansion, we are looking for a customer support solution that can easily scale. The Sinitic solution fits into our business model perfectly."
With its solution, Sinitic not only offers GoldBlue AB cost-saving opportunities, but also revenue generating potential with AI-driven upselling. Behavioural analysis on players can trigger relevant promotions in real-time, or commiserating with players over a big loss and offering a bonus as compensation, and even cross-selling of products. If players are idle or having difficulties, the chatbot solution can prompt immediate action.
"We believe that the Sinitic AI-enabled solution could help iGaming operators to increase first-time deposits by at least 10%," said Curtis Matlock, CEO, Sinitic.
"As we are an iGaming company in expansion, we are looking for a customer support solution that can easily scale. The Sinitic solution fits into our business model perfectly. It would be really fun to build the technology together. GoldBlue is a bright, young, dynamic company and we want to partner with firms that have a similar outlook," said Andre Rodrigues, CEO, GoldBlue AB.
About Sinitic
Sinitic is a fast-growing, niche-focused Software-as-a-Service (SaaS) business, with a pedigree in the banking and system integrator industries. The company is headed by Curtis Matlock, a software sales director with experience adapting the SaaS business model to markets in Asia-Pacific, and Albert Zhuang, an award-winning computer science graduate from the National Taiwan University. Zhuang's master thesis on coreference resolution won first distinction from the Association for Computational Linguistics and Chinese Language Understanding.
To learn more about Sinitic's SiniticNLPTM-powered suite of products, visit sinitic.ai.
About GoldBlue AB
GoldBlue AB is a growing investment company founded in 2013 by experienced persons from the financial and gaming industry. The core business of the company consists of investing and administering shareholdings in companies which, through partners or by themselves, offer iGaming to endusers via the internet. GoldBlue AB, through its subsidiary, offers the most comprehensive casino game selection online and on mobile in emerging markets with the greatest growth potential.
For more information, contact Jihua Liu, Investor Relations at [email protected] or visit goldblue.eu.
Comments