Malta, 21st August 2018 – Innovative lottery supplier Helio Gaming has agreed a deal to integrate its full suite of games, including the flagship Lotto Hero product, with Game Interaction.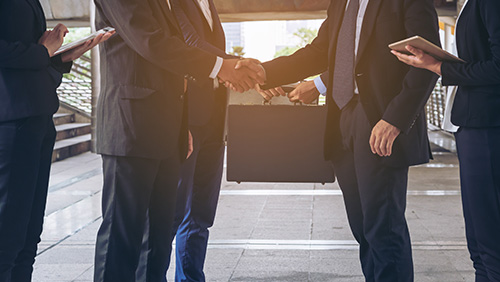 The platform provider supplies a number of operators whose players will now have the chance to win big from small stakes in a number of tailored jackpot games.
Requiring no skill or pre-existing knowledge, the games boost acquisition and retention and enhance an operator's ability to cross-sell to both casino and sportsbook players by offering high-frequency, life-changing prizes.
Richard Mifsud, CEO at Helio Gaming, said: "We are very proud of Lotto Hero and our new suite of lottery games and happy that Game Interaction have signed up to utilise them.
"The games are designed to attract new and existing players and will appeal to a wide-range of demographics. We are confident this partnership will be very beneficial for both parties."
Francesco Arena, CEO at Game Interaction, added: "Acquisition and retention has never been more crucial, so taking on Helio Gaming's portfolio, including Lotto Hero, will provide a welcome boost for our operators.
"We are always looking to stay one step ahead of our competitors and these truly interactive lottery products are sure to excite players and help our partners achieve that goal."
Hosted on a multi-tenant platform which enables it to be provided to players around the world through operator websites, Lotto Hero guarantees operators risk-free distribution with an attractive commission structure that offers higher returns than products such as slots.
The product is one of a number of customisable new games devised by the Malta-based provider, including daily, weekly, and event-based draws, which can be branded by individual operators to appeal to a large number of customer demographics.
With unlimited jackpots, the draws can use the Helio Gaming-certified RNG or live broadcast using existing casino studios, and even include non-monetary prizes such as cars, yachts, and luxury holidays.
For more information on Lotto Hero product or to arrange an interview with Richard Mifsud, please contact Robin Hutchison at Square in the Air on 0203 586 8272 or [email protected]
About Helio Gaming:
Helio Gaming, a fully scalable lottery engine system that offers multiple API functionality with which to integrate existing gaming platforms, customer relationship management, campaign management, affiliate management, and other marketing automation tools. Its portfolio includes custom-made lottery games to fulfil any operator's lottery needs, including its flagship brand Lotto Hero. Such games can vary from operator-branded RNG lottery games, where the operator can tailor the game to their needs, lottery games based on the outcome of international lotteries, and much more. Helio Gaming's products offer its partners a new vertical through which to grow and strengthen their player base and drive cross-sell between their other game verticals. These products give them the edge in what is a fiercely competitive sector and can be integrated easily and seamlessly into any platform.