Stockholm-listed gaming operator Cherry AB became more profitable in the first half of 2018 on the back of aggressive marketing spending.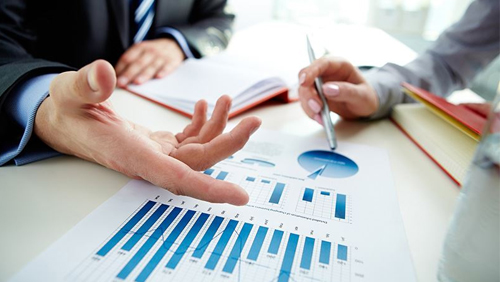 On Thursday, Cherry announced that its profit grew more than double to SEK180 million (US$19.59 million) in the first six months of 2018 from SEK51 ($5.55 million) posted in the same period a year ago.
Cherry's group revenue rose 33.14 percent to SEK 1.43 billion ($155.6 million) in H1 2018 from SEK1.08 billion ($117.52 million) in H1 2017. The Nordic operator's profitability was reflected by the 103 percent increase of its EBITDA to SEK357 million ($38.85 million) as EBITDA margin rose 25 percent.
Cherry's Q2 2018 numbers were also quite impressive, with revenue jumping 41 percent to SEK753 million ($81.94 million) and EBITDA up 78 percent to SEK165 million ($17.95 million).
Cherry Acting CEO and President Gunnar Lind pointed out that the company's impressive second quarter and first half performances "were characterized by expansion and investment." He said Cherry had aggressively invested in marketing both existing and new brands, as well as the games developed in-house by Yggdrasil Gaming and Highlight Games.
Yggdrasil's total operating revenues jumped 65 percent to SEK66.7 million ($7.26 million) in Q2, while EBITDA improved 8 percent to SEK16.6 million ($1.8 million) on a 24.9 percent margin.
Yggdrasil inked at least 13 new license agreements and launched five new games during Q2. Its player volume jumped 66 percent to 1.33 billion.
For the first six months of 2018, Yggdrasil's total operating revenue increased by 67 percent to MSEK 124.3 million ($13.53 million) while its EBITDA rose 17 percent to SEK30.4 million ($3.31 million).
Cherry also reported that it has completed the acquisition of an additional 44 percent of the shares in its affiliate business, Game Lounge. Cherry now holds 95 percent of Game Lounge's outstanding shares. On August 9, Cherry said Game Lounge took over BetNJ.com for sports betting and casino in New Jersey, along with the Mexican-facing domain OnlineCasino.mx.
The Stockholm-listed company also acquired 7.5 percent of the shares in online gaming company Almor Holding, bringing its total shares to 90 percent and secured a Polish sports betting license.