Bitcoin Core's Lightning Network (LN) has been billed as "best thing since sliced bread" for handling cryptocurrency payments. It reportedly creates a payment mechanism that can handle more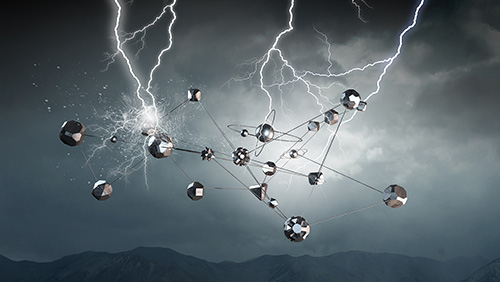 transactions, more quickly at a much lower fee. However, three years after being conceived and more than six months after first being introduced to the world, it is still in beta testing and doesn't seem to be making any progress. Given the overly complex nature of the platform, it's not too surprising that it can't seem to get off the ground, and this is why it won't become a mainstream payment solution.
In June, a study showed that the LN is still unreliable for routing payments. This unreliability is further emphasized as the amount of transfers increases. The study, conducted by Diar, indicated, "…the reliability of successfully routing a payment on the Lightning Network is still quite low, especially for larger amounts. The success rate for a payment for no more than a few dollars between random LN nodes is 70%."
Put simply, transactions of more than $200 over the LN have a success rate of 1%. The success rate of transactions of under $100 is better, at 70%, but is still at an unacceptable level.
For the LN to be productive, three entities are needed—a sender, a receiver and an intermediary. This is self-defeating, as cryptocurrency is designed to be a peer-to-peer currency, a concept that Bitcoin Cash (BCH) developers understand completely. Making it worse, for the LN transaction to be successful, all three entities must be online at the same time.
The LN was developed because BTC developers were concerned about scalability on the network—they didn't expect that the current network would be capable of handling a large number of transactions. It appeared, based on the Diar study, that the LN didn't exactly give them the solution they were looking for. On the other hand, a software upgrade on the BCH network in May facilitated larger block sizes and faster transactions—and has already been shown to be more effective.
Some online gambling sites have decided, more likely out of a lack of comprehension, to try to use the LN. While they should be applauded for embracing digital currency, they are missing the bigger picture. It is extremely difficult to set up and configure, and is simply not a convenient alternative for online cryptocurrency payments.
BCH has an easy application programming interface (API) that makes it easy for any online retailer—including gambling sites—to accept BCH payments. The technology already exists without anyone having to reinvent the wheel and payments made across the BCH network have already been shown to be rapid and cheap—around $0.0061 for each transaction. Given the 3-7% charged by credit card companies, it is a viable, proven option based on the original concept of digital currency. It is also the only digital currency that strives to be a true means of currency—the way cryptocurrency was meant to be.
Comments