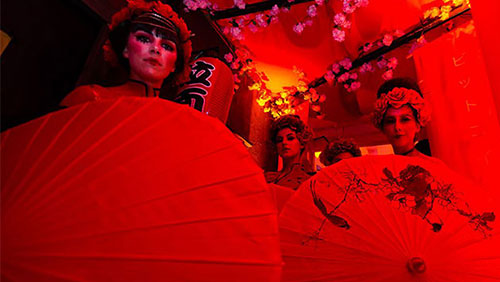 Wednesday, August 1st was a very special day in crypto-land, it was the first anniversary of Bitcoin's rebirth and Calvin Ayre wanted to celebrate in style by hosting a CoinGeek.com Bitcoin Rebirth party in London while his Bitcoin BCH peers hosted official celebrations in Hong Kong and Paris as well.
August 1st was also a very special day for me personally for two reasons- first, I was able to enjoy a tangible crossover between iGaming and Bitcoin BCH with guests in attendance who I know from both worlds and I loved it! Second, the evening was so special to me because it was the first time Calvin has personally hosted a stand-alone party of this nature since the iGaming glory days, signifying things in his world are going to get REALLY exciting again.
In an article written by the UK Sunday Times, entitled "The Wolf of Cryptocurrency", the CoinGeek.com Bitcoin Rebirth party scene was compared to "Wolf of Wall Street" and the Sunday Times journalist highlighted the party's outlandish Japanese theme by mentioning a drag queen in a Kimono, a dozen dwarfs dressed as samurai warriors and sushi served on naked women. Here you go, you can see for yourselves:
For those of us who have been working in the online gambling industry for years, we are all familiar with Calvin Ayre's infamous parties and the CoinGeek.com Bitcoin Rebirth party on August 1st was just a taster for what's to come. Next up is CoinGeek Week the last week of November, a London-based Bitcoin BCH extravaganza you won't want to miss.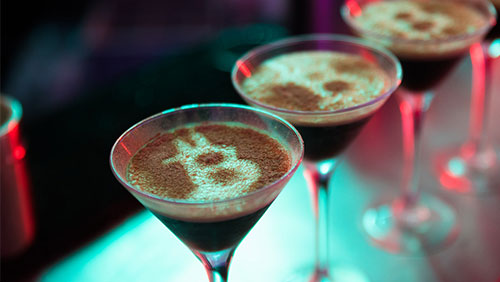 Between now and then, there are a number of iGaming events taking place such as Betting on Sports, G2E, Lisbon Affiliate Conference and SiGMA and I want to encourage everyone to attend the Blockchain and crypto sessions at those events if you can. There is so much happening in this space right now and as stated during Calvin's speech at the August 1st party, Bitcoin BCH should be up and running with tokenization by end of year, something the iGaming industry must learn more about.
While the majority of the iGaming industry has a lot to learn about Bitcoin and Blockchain, there are a handful of forward thinkers who have positioned themselves ahead of the curve by already studying and building businesses around Blockchain. A few of these forward thinkers were able to join us for the celebration on August 1st and here is what they had to say about the party and the intersection of iGaming and Bitcoin BCH.
"The Calvin Ayre Bitcoin Cash party was full of interesting characters pushing the Bitcoin Cash and Blockchain frontiers. Perhaps a little like USA sports, there will be many twists before that market matures – but certainly a hot topic and intriguing businesses getting developed everywhere with this tech"- Bernard Marantelli, CEO, Colossus Bets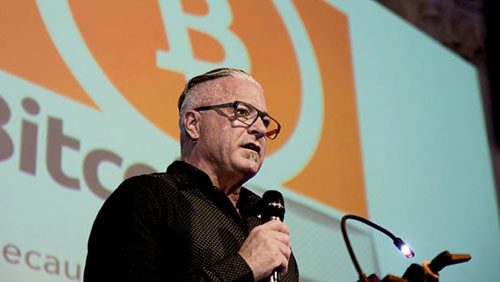 "Fantastic party as always, Calvin always does things with perfection, always inspires, and his continued belief in what he's doing is just awesome" -Will Griffiths, Owner, www.whichblockchain.com and Level Media
"Calvin in the summer months, was known far and wide for the extravagant parties he threw in which 'men and girls came and went like moths among the whisperings and the champagne and the stars'. Source of quote Great Gatsby, but an extremely apt description of the most amazing summer bash I had the pleasure of attending"- Simon Collins, Founder, Gaming Realms
"Another fab CoinGeek party to celebrate BCH. With all the entertainment in Bladerunner-esque, I didn't know where to look! It was interesting to mingle with the crypto world – we work with leading Blockchain iGaming companies and I'm excited to see how Blockchain technology will evolve for iGaming and who will embrace it and consider this technology as a complementary or alternative platform" -Jodie Thind, Co-Founder, Lyceum Media
"The energy and excitement was just electric. One year since it all kicked off, BCH is clearly not just another crypto currency. It's a movement which has a serious capital base in the heart of London" -Hilly Ehrich, CEO, Midnight Gaming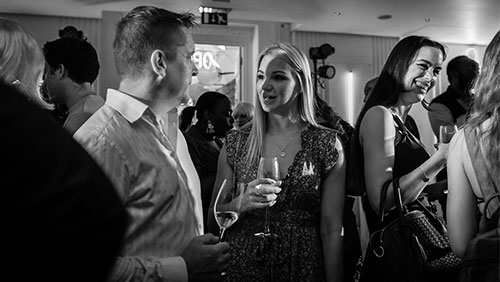 "What an amazing party – reminds me of the good old days in the gaming world! Actually pretty much the whole crypto space is a bit like that. With BETR we are pushing the boundaries of crypto with our peer-to-peer and peer-to-bookie model – looking forward to seeing the next releases of BCH and what they add to help us achieve our goals" -Adriaan Brink, Founder & CEO, BetterBetting
"What a great night at the Bitcoin BCH Rebirth party in London. The event was full of energy and it was a great opportunity to network with crypto and iGaming peers. It's an exciting time for these to industries to develop and innovate and as always London is a fantastic hub to bring ideas together"-Lindsey Lewis, Marketing Manager, BetterBetting
Comments