Net revenue of Shenzhen-based online sports lottery service provider 500.com grew more than five-fold in the second quarter of 2018, thanks to the stellar performance of its newly acquired Maltese-based online lottery betting and online casino operator TMG Group.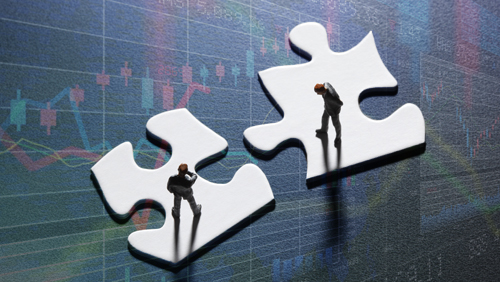 Financial data showed 500.com's net revenue for the second quarter of 2018 stood at CNY30.4 million ($4.6 million), 582.68 percent higher than RMB4.6 million ($673,785) reported in the same period last year.
Majority of the firm's net revenue came from its online lottery betting and online casino in Europe, which accounted for 89.1 percent of the business, according to 500.com CEO Zhengming Pan. The company reported that TMG contributed CNY27.1 million ($3.97 million) in revenue for Q2 2018.
However, 500.com's net revenue in the three months ending June 30, 2018 was slower than the CNY38.4 million it posted in the first quarter of the year.
Nevertheless, Zhengming was quite happy with the second quarter revenue results of the company, saying: "Since we voluntarily suspended our online lottery sales operations in April 2015, we have continued to engage in new and promising initiatives to increase our revenue base. For example, we acquired TMG in July 2017, and this acquisition has significantly increased our revenue."
Meanwhile, operating expenses of 500.com for the second quarter of 2018 stood at CNY110.8 million ($16.7 million), up 38.3 percent from CNY80.1 million ($11.73 million) during the second quarter of 2017.
500.com attributed the rise of operating expenses to the consolidation of TMG's operating expenses of CNY30.7 million ($4.5 million) for the second quarter of 2018 and increase in amortization associated with acquired intangible assets of CNY7.8 million ($1.14 million).
The rise in rental expense for the online sports lottery provider's new office, on the other hand, were partially offset by a decrease in share-based compensation expenses associated with share options granted to the 500.com's directors and employees; and a decrease in marketing and promotional expenses relating to mobile gaming as a result of the ceased operation of its Quiz subsidiary.
Net loss attributed to 500.com for the April to June 2018 period was at RMB52.9 million ($8.0 million), 0.5 percent higher than the RMB52.6 million ($7.7 million) in the same period last year.
500.com formerly had a lucrative business operating online sports lottery channels but these operations have been dormant after Beijing ordered the 'temporary' suspension of online sales in March 2015. Since then, the company has been struggling to diversify through a variety of acquisitions, including a brief fling with a social poker business that the company sold for $1.6 million in February.
Recently, 500.com announced that it is eyeing to secure license to construct a $2.7-billion integrated resort in Okinawa Japan after the country passed the controversial Integrated Resorts Implementation bill.
Comments