This is a guest contribution by Pavlos Sideris, founder of NoWagering. If you would like to submit a contribution please contact Bill Beatty for submission details. Thank you.
Changing circumstances can alter personal opinion, just like a shift in culture can also steer social relations, and what follows is coloured by both. England have not so much crashed out of World Cup 2018 as done themselves proud by reaching the semi-finals, but winning and losing in sport are divided as neatly and starkly as winning or losing a bet. The element of chance is part of the appeal of sport, gambling and betting on sport, and a surge in optimism in the fate of our national team has led to a comparable surge in the level of betting on the tournament.
Bloomberg report that the British are set to wager an estimated £2.5 billion on the outcome of Russia 2018, a colossal sum of money that is itself a giant increase of 50% above what was parted with at the previous tournament. How much of this leap is down to England resembling an actual football team that might be competitive again, or whether we can point to the pervasiveness of gambling advertising as being responsible as Bloomberg do, is a cagey question. But when the UK's online gambling market earns gross revenues of $5.7 billion, making it the overwhelmingly largest in all of Europe, fuelled in part by the power of advertising and marketing and the permissive gambling regulation in the UK, we are given pause for thought.
Let's make one thing clear though. The England football team has changed, and for the better. Whether that change persists and transforms into success, only time will tell. But change has this in common, whether it be tiny or overwhelming – it all starts somewhere, no matter how long the process, and has a point of origin that might be obvious or covert. The UK's Gambling Commission (GC) are looking to be the clear instigator of a profound level of change in their own industry, seeking as they do nothing less than a transformation in the culture of relations between operators and users. That aim is contained in the thrust of Raising standards for consumers: Enforcement report 2017-2018, a document which puts certain operators on notice about some of their more dubious conduct.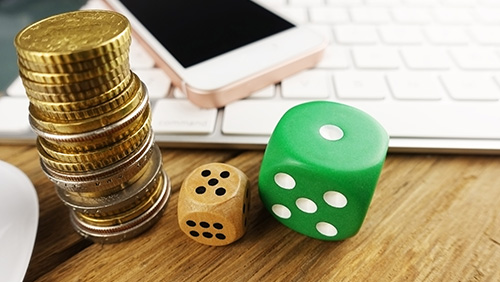 The GC share many of the complaints I and too many others have about the declining standards of operator behaviour. For far too long now, some online casinos have been attracting gamers with an assortment of bigger and 'better' bonuses, without being as transparent with the unexpected costs they can incur. Hidden away in the fine print of their terms and conditions (T&Cs), safe in the expectation they are seldom read, are inserted increasingly prohibitive wagering requirements. Their extremity has prompted a rise in player complaints, with refused withdrawals especially leading players to the comparative honesty of casinos with no wagering requirements or, at the very least, those who openly declare their requirements but set them at very favourable rates.
Wagering requirements are a necessary evil in preventing the abuse of 'free bonuses' and 'free spins', and are not a device I object to when used accordingly. However, I believe the gaming industry – both operators and gamers alike – should no longer tolerate a similar abuse in the shape of increasingly restrictive and complex wagering requirements and terms being set by some exploitative providers. I hope that we, as an industry, and in partnership with all relevant parties, can put an end to both the excessive scale of far too many wagering requirements and the belief that such schemes are standard practice, so eventually reinstating fair policy, trust and transparency at all levels of the industry. We must be alarmed at their erosion, and equally concerned with the findings of the GCs research, which paints a sorry picture of declining public trust and confidence in gambling, with 78% of those surveyed believing there are too many opportunities to gamble.
There is a clear and troubling parallel here with Bloomberg's summary, as it indicates the ubiquity of gambling adverts encouraging flutters at every corner carries an adverse effect on the perception of gambling as a whole, and casts doubts over the industry's treatment of its users. The GC are now committed to redressing the balance of fairness in the industry more towards its consumers, and to enforcing the duty of care they are obliged to. Neil McArthur, the GC's Chief Executive, intends to see operators minimising risks to licensing objectives and reducing gambling related harm; becoming more open and cooperative themselves in their own dealings with the GC; and to put consumer interests first by communicating with them in a transparent manner, one which allows them to make properly informed decisions.
This culture change insists operators apply the same level of resources, technology and research into consumer protection as it currently does to creating new products or advertising and marketing campaigns. This landmark approach is matched by the GC choosing to publish such a document for the first time. Key is its emphasis on the casino industry carrying out compliant due diligence on its members, particularly those depositing large amounts of money, in order to alleviate the fraud and theft incidents to which cases of problem gambling contribute. A set of good practice measurables in the prevention of anti-money laundering have been implemented as a result, and these are essential in ensuring operators empower and protect their consumers.
Steps have already been made to bring us towards this much needed moment. The Competition and Markets Authority (CMA) reported in February that an investigation into unfair online promotions had resulted in Ladbrokes, William Hill and PT Entertainment formally committing to achieving clarity in how bonus offers and promotions are described in their T&Cs. It also made clear that such changes must be adopted across the entire sector, at the risk of it otherwise facing regulatory action from the GC. The CMA found that certain terms were not just unfair, but also in breach of consumer protection law. As has been tolerated for too long, the investigation also concluded that such practices were common in the £4.7 billion online gambling sector, suggesting that a blind eye had been turned to the mistreatment of consumers.
That eye now has a new focus and, as a result of the collaboration begun in October 2016 between the GC and the CMA, dividends are now being paid. As a direct result of their work, BGO has done away with wagering requirements altogether, and it is hoped that more operators follow suit. I founded NoWagering on the principle that there should be an end to certain operators profiting from complex and unfair terms and deliberately misleading practices, so am naturally very encouraged at the shifting online gambling landscape. The rights of users are now firmly on the agenda, and the level of resources to counter or redress should unfair practices continue are on the rise, with Resolver one of many complaint resolution services available. In addition to the efforts of the GC and CMA, even affiliates are taking responsibility for cleaning up the industry, with the consequence that operators must learn that, to gain exposure, they will have to adopt fair practices and take the measures indicated to them by the industry regulators.
About the author:
Pavlos Sideris is the founder of NoWagering, the only dedicated resource of low wagering casinos, bonuses and free spins.
Comments