Despite their proven benefits, there are still gambling operators who remain wary of accepting cryptocurrencies as a form of payment. Much of the operators' apprehensions come from their limited understanding of how cryptocurrencies and blockchain work.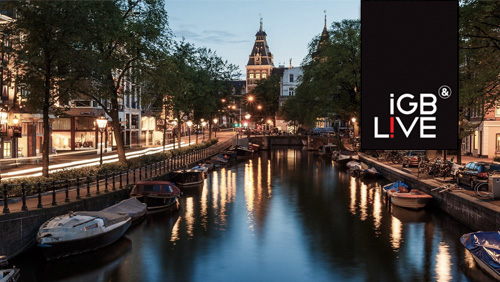 It also doesn't help that these operators need to thoroughly sift through over 1,000 cryptocurrencies in the market to determine which of these digital coins are viable payments and tokenization solutions.
That's why Clarion Gaming will give cryptocurrency and blockchain businesses to present their products to an audience of potential customers, partners, suppliers, investors and advisors from the iGaming community at the inaugural iGB Live! Conference, which will be held at the Amsterdam RAI on July 17-20.
iGB Live!'s Crypto Live!will showcase the latest and most cutting-edge technologies and products in iGaming, offering potential partners and advisors/investors in the audience a chance to identify and approach the best businesses in crypto/blockchain iGaming.
Among the cryptocurrencies that will be talked about in the event is Bitcoin Cash (BCH), the only true Bitcoin and the world's functional cryptocurrency. What makes Bitcoin BCH stands out from the rest of the digital currencies is the fact that it's borderless money, it's completely open source, and it offers very low fees on quick, seamless transactions with immediate payment clearance, among other advantages.
Leaders in the blockchain business are scheduled to give their insights and pitches on why gaming operators should start using cryptocurrencies. Speakers during the Crypto Live! include iGaming Business Head of Strategy Michael Caselli; BlockChain Innovations Corp. CEO Matthew Stafford; Better Betting Marketing Manager Lindsey Lewis; Funfair Technologies Business Strategy and Marketing Consultant Stefan Kovach; Know Me Now CEO and co-founder Damian Mifsud.
Aside from cryptocurrencies, iGB Live! will also feature a new content program alongside plenty of networking opportunities. Some of the topics to be discussed during the four-day event include the opportunities that emerging markets present to operators; why offshore remote gambling jurisdictions can provide a stable, secure and cost-effective home for operators targeting these markets; how traditional lotteries be modernized; and betting markets update.
To find out about how you can purchase a ticket to iGB Live!, visit their website at http://www.igblive.com.
Comments