This is a guest contribution by Ivana Flynn, a Malta-based SEO Consultant. If you would like to submit a contribution please contact Bill Beatty for submission details. Thank you. 
Our deep-dive into the Slovak market takes a closer look at the reality on the ground and how you can profit from it.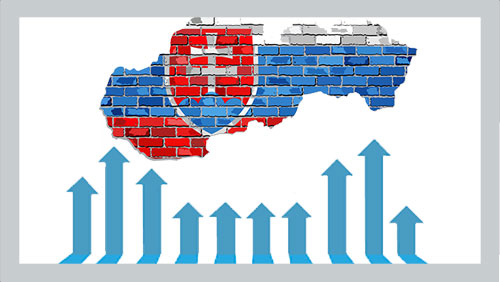 In Part 1 of Deep Dive into Slovakia, we discussed the reality on the ground and how iGaming operators and affiliates can profit from it. Now let's look at how the typical marketing strategies employed by iGaming firms can be applied to Slovakia. 
Marketing strategies for operators and affiliates who want to apply for licence
If the laws do get changed, and you apply and receive a licence, then you will have access to the standard advantages.
These are:
The possibility to use Google Adwords PPC campaigns. I have found one of the top affiliates which is using Adwords on google.sk, and they seem to have complete control of this market right now. There are a lot of big keywords which they don't even try to cover, so PPC could be worth exploring.
Greater advertising choices. Most of the big local sites use display advertising, and you must negotiate with the site directly (not with a network). If you can show you have a licence, then you will have a better chance of being accepted, as the site won't have to worry about any advertising fines. Similarly, a lot of the big native and display advertising networks do accept gambling adverts but often want to see a local licence before accepting them.
Marketing strategies for operators who don't want/can't wait to get a Slovak licence
With so many international operators seeming not to care about the potential fines, and Slovak ISPs and banks seemingly not blocking sites or payments, there will be a temptation for operators (and affiliates) to not bother waiting for a licence. This is especially likely with a proposed tax on revenue of 23% and considering the unstable political climate.
For those in this position, here are some strategies to gain a share of the Slovak market.
SEO
No good strategy in a market like Slovakia would be complete without some good old-fashioned SEO.
Aside from building quality on-site content in the Slovak language, operators and new affiliates would obviously need to build links from quality local sites to their pages, to challenge the top spots.
Acquiring links from existing Slovak sites might be difficult, because of the potential €250,000 fine that the site owner might face. Foreign operators in Malta might not feel threatened by such fines, but a small amateur site owner in Bratislava is likely to take these threats very seriously. The situation for link-building in Slovakia is likely to be very similar to the one in Finland right now.
Slovakia therefore looks like the kind of market where you may need to run a quality Private Blog Network (PBN) to build rankings.
A potential PBN strategy for Slovakia
I would recommend a multi-tier structure, with the bottom tier being made up of expired .sk domains with positive metrics.
The content on these sites should be recreated as much as possible using the waybackmachine downloader tool. A new landing page would then be created with casino content in Slovak, and a link from that page to the upper tier sites.
These upper tier sites would be made up of expired .com or .eu domains, with positive metrics. The content would be changed to iGaming content in the Slovak language, with links to the money sites.
This mix would protect against the .sk sites being confiscated by Slovak authorities at any future stage, while still allowing for some local TLDs.
.sk domains no longer require to be registered to a Slovak business address, but anonymous ownership is not allowed, although some registrars will allow you to use their details. You can buy expired .sk domains at Webhouse.
Top keywords for your SEO strategy
Keyword research of the Slovak market shows that poker is still a popular subject in the country, as is roulette.
The data below is pulled from SEMRush and Google Trends, and shows the following suggested keywords to focus on (where available, monthly search volume is given).
Kasino: 1000
Poker Online: 880
Ruleta: 1000
Ruleta online: 210
Poker: 14800
Online Ruleta: 20
Kasino online: n/a
Hracie automaty: 15 – 100
Hracie automaty online: 0- 100
Online kasino: n/a
Hraj v online kasine: n/a
Online kasina: n/a
Hraj online: n/a
Stavky online: n/a
Online stavky: n/a
Stavkuj online: n/a
Online stavkovanie: 0 – 90
Vyhraj v online kasine: n/a
Ako vyhrat v online kasine: n/a
Right now, the top keywords seem to be mostly informational in nature, reflecting the newness of the Slovak market. The user intent seems to be about learning more about how to bet online, and not about which is the best casino.
Building landing pages with content focusing on satisfying these user intents seems to be the way to go for now. It might not convert immediately, but building trust is an important step at the top of any sales funnel.
Social media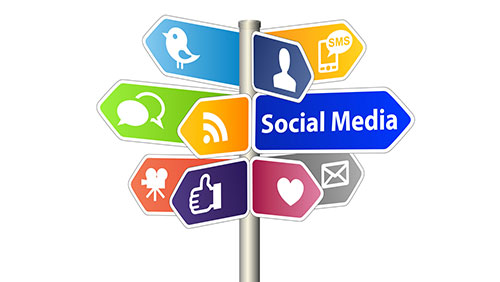 There's no surprise about who dominates the social network scene in Slovakia, with Facebook and Instagram both the most prominent.
Facebook's targeting tools are second-to-none, but they require a big advertising spend before they will allow you to run gambling ads. In a small country like Slovakia, it probably isn't going to be worth it.
However, gambling fan pages that aren't too pushy should work well.
I see three basic ways of getting traffic from social media in Slovakia:
– Find a local influencer on FB or Instagram and get him or her to endorse your brand
– Start a FB group where people can swap tips, bonus offers etc.
– Start an Instagram account and send out a mix of funny gambling-related pictures/quotes, and offers such as welcome bonuses
Partner with existing Affiliates
Operators looking to gain a quick foothold in the Slovak market will naturally turn to the affiliates who are dominating the google.sk SERPs.
The current reluctance for these affiliates to partner with licenced local operators means there could be room for some negotiations.
Use Adwords even if you don't have a licence
I have heard that some clever PPC ninjas use cloaking to display adverts in countries where they don't have a licence. It sounds really risky to me, but if you have plenty of accounts that you don't mind sacrificing, and don't put landing pages directly on the money sites, then it might work.
Display
This form of banner advertising dominates the top local sites. Most of the big media sites will probably turn down gambling content because of the fear of fines.
That said, I know that one of the big names on the blacklist uses display advertising on one of the top 50 sites in Slovakia. I won't name names, to protect both parties, but this shows it is possible.
Adult
Several of the top 50 sites are adult-themed and are part of the Trafficjunky network. The targeting options on Trafficjunky are excellent, allowing you to target even to the city level.
This could be useful in a diverse country like Slovakia. For example, Google Trends data shows that the hracie automaty (online slots) keyword is much more popular in the east of the country than the west. Similarly, you can target by gender, so you could perhaps offer games popular with women on the 'female-friendly' adult niche.
If you want to try the adult channel, you should know that visitors who are there for the free content tend to have low conversion rates. That could be a problem on a CPM model (as Trafficjunky is) as you might have to burn through a lot of cash to see results.
However, premium adult subscribers tend to convert a lot better, and Trafficjunky have several sites which offer these customers, making this network the perfect place to experiment.
Native
Unless you have been living under a rock for the last few years, you probably have been exposed to native advertising.
In contrast to display ad banners which leave no doubt they have a commercial intent; native ads aim to blend in with other articles on a site. Here's an example of native advertising from the Times of Malta recently, alongside some classic display banners.
This form of advertising has become very popular in the English-speaking markets in recent years, especially on informational websites like online news, forums and other places where users come to consume information. However, it's pretty new in Slovakia and not many publishers have signed up with the big networks (yet).
Native works well for binary options and other such financial niches. People are always on the lookout to make some money, and if you can create native adverts which claim to spill the secrets that the casinos don't want you to know about, then this could be the perfect way to tap into the Slovak customer's hunger for information.
The MGID ad network allows gambling content, and doesn't specifically prohibit it in Slovakia, but you should check with them before trying this out.
TL; DR: What you need to keep in mind about iGaming in Slovakia
Slovakia has a lot of potential for the right operator or affiliate seeking to expand into a new market where customers are still in the information-gathering stage.
Anybody thinking of entering the Slovak iGaming market will need to be flexible to deal with unstable and unreliable laws and regulations. Don't be scared off by media reports on the potential sanctions for not having a licence—keep a pragmatic and realistic view of how you can reach Slovak customers.
---
Ivana Flynn is a Malta-based SEO Consultant dedicated to helping iGaming operators and affiliates improve their organic search rankings. Her biggest professional passion is using SEO to break into new and tricky markets. In her spare time, she bakes, works out and plays with her cats.