Thursday 21st June 2018 – Patagonia Entertainment has signed a content agreement with Kiron Interactive to integrate a wide selection of superb virtual sports titles onto its iGaming platform.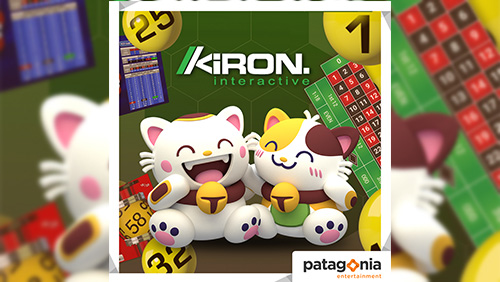 This latest content partnership means Patagonia's Latam-facing clients will gain access to Kiron's extensive portfolio of 17 virtual sports and racing games, which are well established and well recognised as market leaders in the industry.
Products included in the initial roll out are football, horse and greyhound racing, motor racing, cycling, basketball and boxing. Each of the games will be integrated onto Patagonia's platform using Kiron's renowned Betman Omni RGS. Players will now be able to enjoy the games across desktop, mobile and in retail venues.
Both parties will be attending the Peru Gaming Show on June 20th and June 21st to close the deal officially and talk about the next integration steps.
Patagonia Entertainment's Pedro B said: "Kiron Interactive's virtual offering is second-to-none and adding the content to our platform will diversify our offering further. Virtual games are hugely popular and it's going to be fascinating to see their positive impact across Latam."

Steven Spartinos, CEO of Kiron Interactive, said: "We are thrilled to partner with Patagonia Entertainment, the leading online provider in the Latam market. We are confident that our diverse portfolio of virtual games will prove very popular with Patagonia's clients across Latam and look forward to growing our presence on the continent through a long and beneficial partnership with them."
About Patagonia Entertainment
Patagonia Entertainment is a Video Bingo game development company known for creating innovative solutions for the e-gaming industry. Video Bingo is a hybrid between Bingo and Slot games. The company has managed to become one of the most popular game developers in the Latin American market and are rapidly growing into other markets. More information about Patagonia Entertainment can be found at www.patagonia-e.com.
Kiron Interactive
Established in 2001, Kiron is a leading supplier of virtual games and gaming systems to the global gaming industry. Kiron's virtual gaming products have been successfully deployed across a number of distribution platforms including the internet, mobile, satellite broadcast, And WAN/LAN networked environments and gaming machines. Using the latest animation and proven gaming systems, Kiron's solutions have grown to be the leaders in their field.
Comments