Following the success of the inaugural CoinGeek.com bComm Conference in Hong Kong coupled with the BCH-chain tokenization capability announcement, the amount of inquiries I personally receive regarding opportunities in Bitcoin BCH have skyrocketed.
Such inquiries are coming in from iGaming professionals, Blockchain enthusiasts, conference organizers, friends, family- you name it- from all around the globe, about anything and everything to do with BCH.
Predictably and lucky for me, a number of these interested parties are London-based, a phenomenon our Founder Calvin Ayre pointed out in a September 2017 interview.  "The convergence of online gaming and Bitcoin is actually in London, it's the global leader in both those spaces right now", he said.
With this information under our hats, there are several BCH-focused events coming up in the London area that everyone, includ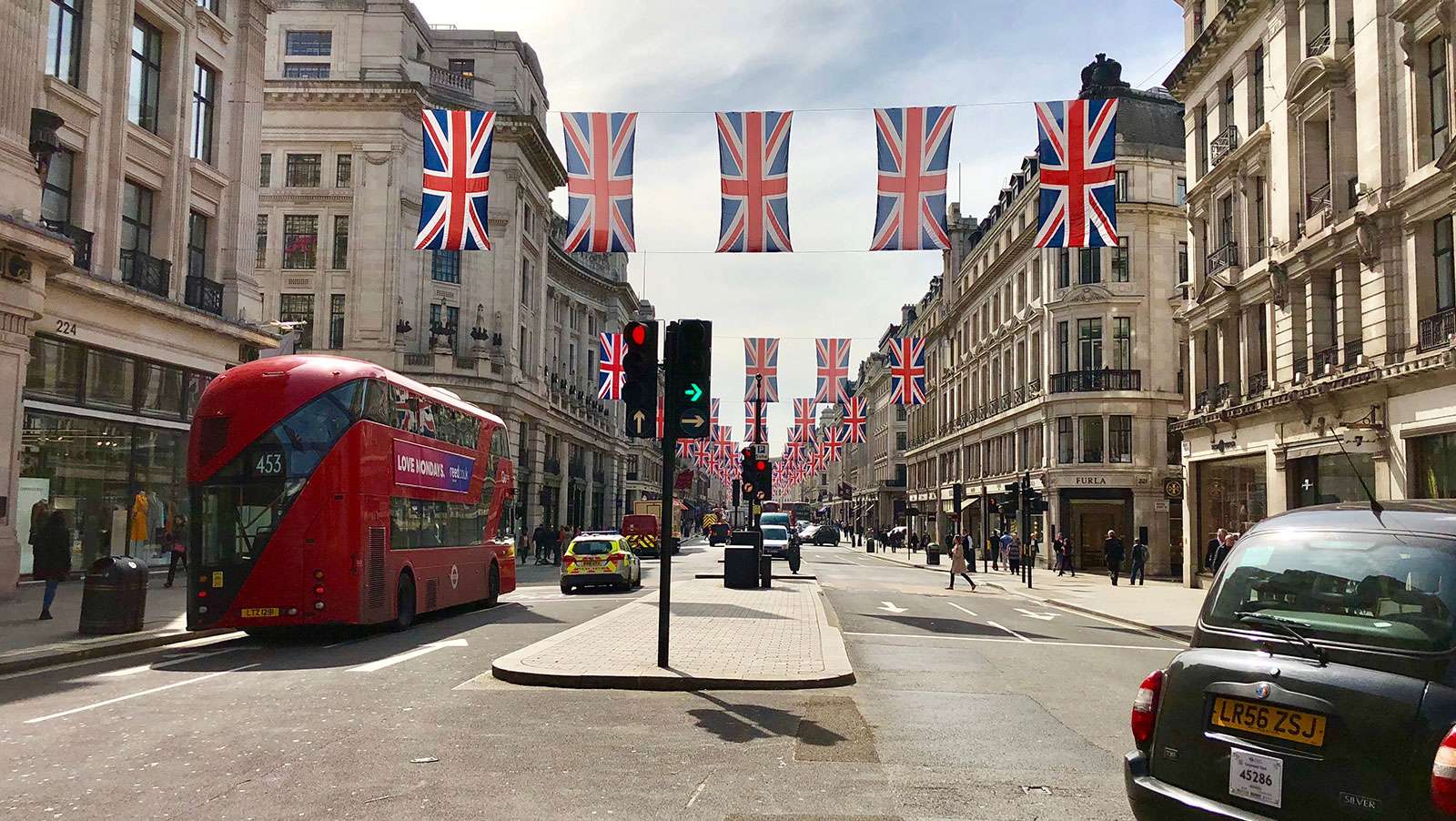 ing iGaming professionals with an interest in BCH and Blockchain, should consider attending.
If you haven't already heard, "CoinGeek Week" will be taking place November 26-30 in London (VIP passes available for all bComm Association members), a week-long BCH "extravaganza", as its name appropriately suggests.  Coming up around the corner in more of a "meet-up" setting, organized by Cryptartica, is the London Bitcoin Cash Speaker Series on the eve of July 25th  and its 35% off for those who pay with BCH. 
In line with the work we are doing at CoinGeek.com and with the bComm Association, the team behind Cryptartica are keen to grow BCH commerce in London and beyond.
"Right after the Bitcoin Cash fork, Ricardo [Sancho], my co-founder, and I started Cryptartica in September last year. Our store focuses on providing high quality customised merchandise to the Bitcoin Cash community, and so, we were trying to find events to meet the community. We found plenty of cryptocurrency events, but nothing for BCH despite its active online community", shared Widya Salim, Co-Founder of Cryptartica.
"This is when we decided to start our own meetup group! Our aim is to bring BCH enthusiasts, merchants, and organisations together so we can grow adoption and nurture the community in London", she said.
Salim and Sancho also view London as a hotbed for BCH adoption and growth, hence their decision to host their BCH-focused events in the area.
"London is a large financial city that tends to be ahead of other cities in adopting new technology. It is no surprise that there are a lot of cryptocurrency enthusiasts and companies [in London] that have been in the space for a while. London is thus the perfect place to host a BCH-focused event because we will be able to get introduce BCH to newcomers while facilitating BCH supporters to meet one another", Salim said.
"The London BCH community is very dynamic and consists of both newcomers and old-timers; it's quite fun seeing someone downloading BCH wallet for the first time during our events!", she added.
A remarkable element of the BCH ecosystem is just how quickly its growing, a testament to the outstanding and innovative technology powering BCH and the enthusiastic community behind it.
"The community itself has been growing quite significantly since we hosted our first event in November 2017 where we had around 50 attendees. We now have around 450 members on our Meetup group and 120 attendees came to our last event, The London Bitcoin Cash Conference in April", Salim said. 
In addition to providing a meeting point for BCH enthusiasts, experts and beginners to build new connections and network, the London Bitcoin Cash Speaker Series features leaders in the BCH economy as speakers throughout the evening. 
"First, we'll have Dr. Craig Wright and Jimmy Nguyen from nChain who will discuss BCH development in the near future through a Q&A. We'll then have a series of presentations by speakers from various BCH companies and organisations", Salim revealed.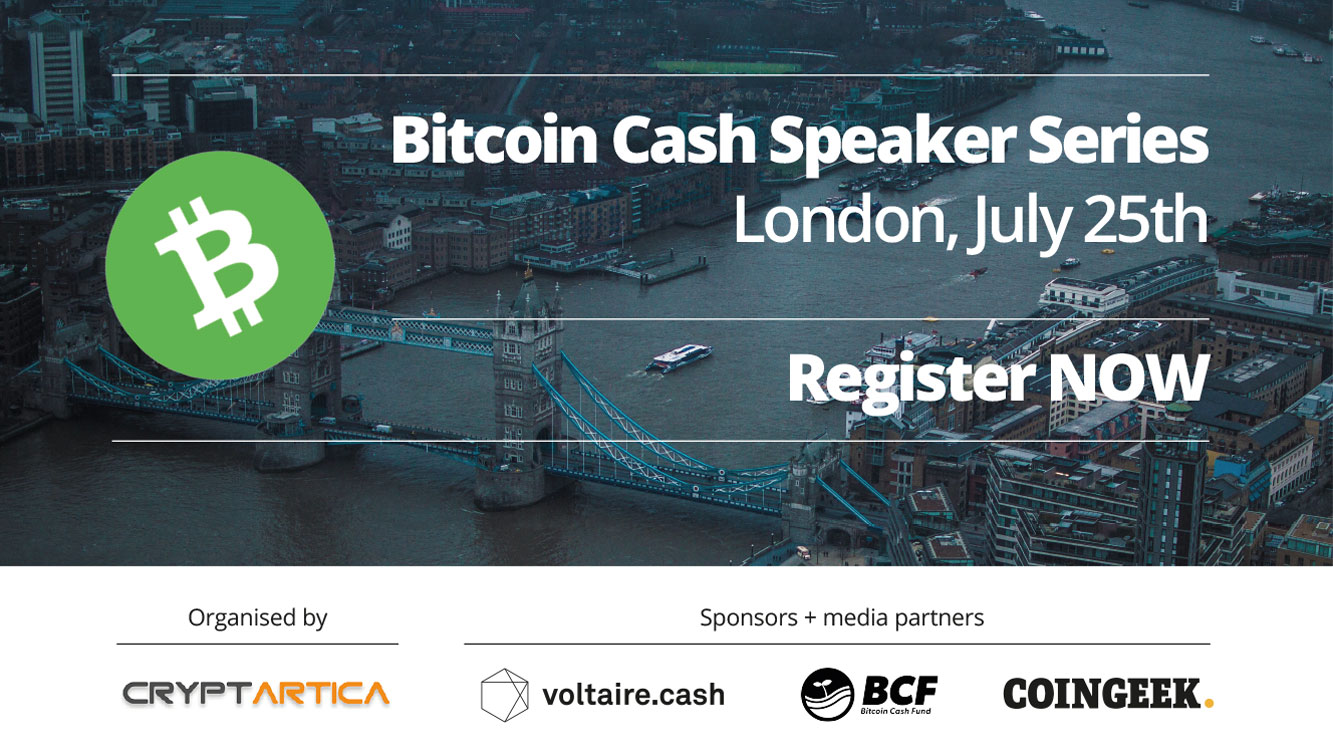 "Semyon Germanovich, the Founder of Voltaire Cash, will present a more technical view on recent BCH code upgrades. Paul Wasenstainer from The Bitcoin Cash Fund (BCF) will discuss BCF's recent projects and strategy to push for massive adoption. We will also have Michael Hudson from Bitstock along with Kenneth Haugaard and Petter Ikekhua from AyreMedia and CoinGeek.com", she added.
The full-blown capabilities and widespread usage of Bitcoin BCH as a currency and chain are just getting started. In order to heat up the BCH ecosystem, intimate and informal events such as the London BCH Speaker Series are proving to be an important piece of the puzzle, especially when it comes to merchant adoption and education.
"It is true that BCH enthusiasts have to educate merchants, but at the same time, BCH merchants have to also educate new users. Cryptocurrency is a new industry, and we're all responsible to learn from each other and grow this nascent ecosystem together. We are at the beginning of this process, and the mutual learnings are evident throughout our events", Salim shared.
Comments