James Moore, who first gained recognition in 2010 when he finished second during a NLHE game at The Grand Poker Series in Las Vegas, has gone on to have a fairly successful career. He is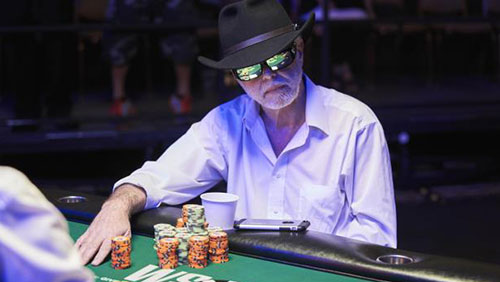 best known as the man who won back-to-back tournaments at the WSOP Super Seniors tournament in 2016 and 2017. He returned this year, intent on making it three in a row, but Lady Luck didn't join him at the table.
From the start of the game last Sunday, Moore couldn't find his footing. When players returned after the dinner break, he was the short stack at the table, and was sent home during the last level of the day.
Going into the action, Moore remained humble about his previous wins, adding that recognition he has received in his hometown of New Hope, Pennsylvania, has kept him motivated. "I think more than anything, it's made me want to work on my game more," he told Poker News, referring to the recognition.
To date, Moore has won a total of $536,000 in live-tournament play. It remains a hobby more than a profession, but Moore admits that when he's not working in his job as a radiology physician, he's studying and playing poker.
Moore has jokingly referred to the tournament as being "villain dependent." He says of the event, "I think it's just fabulous. There's such a wide spectrum of playing styles and people are just very friendly. You just don't run into people who are mean-spirited at all. They're all glad to be here. It's a tremendous thing, socially integrated."
In 2016, Moore won the event after taking down a field of 1,476 players. He picked up his first bracelet and $230,626 for the win, and repeated the victory the following year. In 2017, with the age threshold lowered to 60, 1,720 entries were recorded, and Moore showed once again his talent, taking his second bracelet and $259,230.
A total of 2,191 players signed up for the event this year, and there are still 145 at the felt. Some recognizable figures, including TJ Cloutier and Dan Harrington, were also eliminated on Day 1. The game continues, with over $800,000 waiting to be paid out to the top five players.
Comments