The largest live tournament for bar poker players in the United States is underway. The Bar Poker Open (BPO) is being held at the Golden Nugget in Downtown Las Vegas and saw 1,000 players descend on the casino for the start of competition last Sunday. It will wrap up in two days, and is part of the Golden Nugget Grand Poker Series, which runs from May 29 through July 3. The BPO's Invitational National Championship highlights the series, and offers a $200,000 guarantee.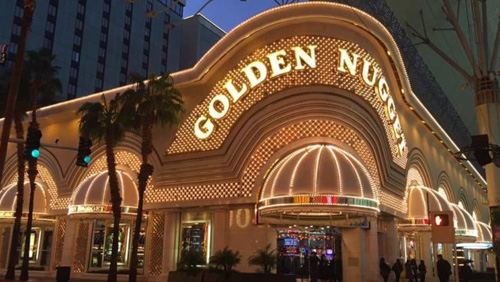 The invitational is open to players who participate in local bar poker leagues. Players who finish in the top three places of any nightly tournament, and win a free weekly BPO online event, will make it to the final round of qualifications. From there, the top 4% of all players—four out of every 100—earn a place at the $200,000 championship game. According to the BPO, there are typically around 28 qualifiers each week. Each weekly top finisher also earns a travel package to participate in the tournament. The package includes hotel accommodations for six nights, $400 in travel money and a seat at the tournament.
This is the fourth year for the BPO, and it has consistently grown since its inception. The BPO Championship tournament attracted 365 players in 2016 and 565 last year. The league has grown substantially, climbing from 180,000 players to its current amount of over 1 million and has over 40 bar poker leagues as its members.
The BPO is led by Glenn McCrory, who founded and is the current owner of New England's Eastern Poker Tour. McCrory is joined by the owner of the Riverchasers Poker Tour, Andrew Griffith, and Gorilla Gaming. McCrory commented about the BPO, "When league owners use Bar Poker Open properly as a tool to market and promote their events, our leagues have seen exponential growth. We have some leagues that have gone from three events a week, to over 50 games a week by embracing our championship and working hard on their bar poker business."
The final table action for the BPO Championship is set to get underway this Thursday at 5 p.m. It will be live-streamed—on a 30-minute delay—on the BPO's YouTube channel, as well as on Twitch and Facebook.
Comments