When I learned Calvin was going to be in London on May 25th, his 57th birthday, I told him I'd help organize a casual celebration with friends. First person I called was Michael Caselli and we threw around some ideas, next person I called was Jodie Thind for more ideas and the three of us then met in person to get the ball rolling.
Around the same time, I stopped by my boyfriend's restaurant Tziganos and a regular customer was there to change her reservation. I couldn't help but notice her American accent, so we got chatting (as us Americans sometimes tend to do) and was straight away drawn to her positive energy.
During our brief conversation I learned Julie Girgenti has her own luxury events planning company Exceptional Events, she and I randomly have a mutual iGaming industry friend (Lee-Ann Johnstone) and she is interested in learning more about the cryptocurrency world.  We agreed to meet up for a drink the following weekend to continue our discussion.
A few days later, I got in touch with Calvin regarding the direction Caselli, Jodie and I were going for his party but he had something else in mind…he wanted to engage a forward-thinking party planner who accepts Bitcoin BCH, the world's top cryptocurrency. At this moment I realized the universe had aligned itself perfectly for this exact situation.
Julie and I met for our drink and I told her all about Calvin and his infamous parties, educated her on the basics of Bitcoin Cash, the simplicity of signing up with BitPay and asked if she would be interested in organizing his 57th birthday party, to be paid for in BCH, in one month's time. The answer, of course, was a resounding YES.
Over the past 13 years I've attended plenty of Calvin's parties, starting with the Vegas-based Bodog.com Conference party in 2005, his Prague-based 49th birthday and CalvinAyre.com launch party in 2010, his Dublin-based 50th birthday and CalvinAyre.com one year anniversary party in 2011 and plenty of Bodog related socials in between.  With my legacy knowledge of Calvin's preferences and parties, I proceeded to download everything to Julie in one massive, rambling email and pretty much assumed my work was done.
Boy, was I wrong.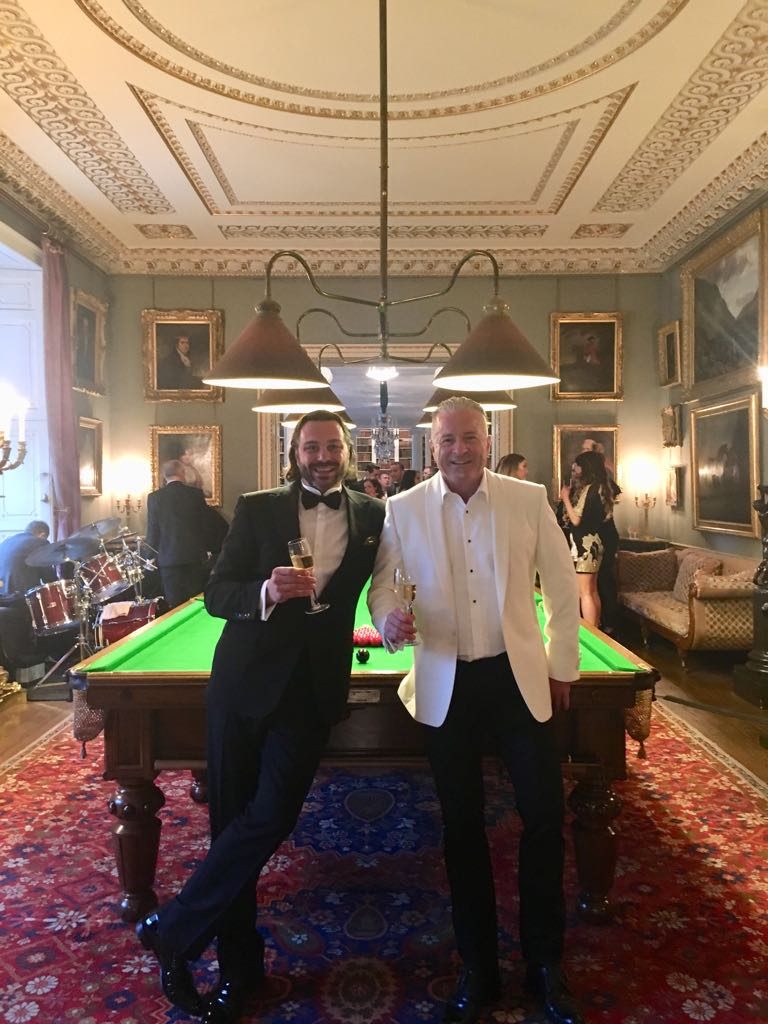 You see, I'd always been a guest or the reporter covering Calvin's parties and was not in any way involved with their planning or organization. I've not even been involved with organizing a wedding. I'm close friends with amazing party organizers such as Crow & Barker's Shannon Middleton (the mastermind behind almost all of Calvin's events and more), Jodie Thind and Michael Caselli of Fire and Ice, Shona ODonnell of Clarion…yet until Calvin's 57th, I had absolutely no idea how much work goes into organizing a good party. And I wasn't even the organizer!
Now I understand why my friends who are getting married are stressing about the wedding. Now I understand why Jodie won't leave her computer for the four weeks leading up to Fire and Ice.  Now I understand why Shannon is famous internally for working miracles.
So why should you care?
Anyone working in the online gambling industry and attending conferences understands parties are big part of the experience. Next time you're invited to a party, be sure to think twice before you complain because more work than you can ever imagine went into that party. While you're enjoying your drink, someone (or some people) are racing around in the background to be sure all is running smoothly and if they are good, you won't even notice them. Make a point to thank the organizer, it will go a long way.
If you want to throw your own party to entertain clients, affiliates, etc, think about engaging a professional party planner. They are worth every penny if you are not able to dedicate 100% of your time to making the party a success- before, during and after.
Another lesson I learned is the importance of choosing a theme and enforcing a strict dress code because they both add so much to the experience, especially when it comes to highlighting a special guest (such as a birthday boy) and for ensuring amazing pictures from the night.
When you're on a tight budget, its easy to start chopping away elements of the party that don't seem at first to add as much value as things like food,
models and bottomless drink, but it's the décor that people remember and the camera loves, its that amazing photographer who's able to capture the moment and facilitate the sharing of memories, it's the skilled planner who is able to handle last minute and unpredictable changes gracefully, without anyone noticing.
Activities and entertainment are important too, you can't just have a bunch of people standing around a bar, you might as well be at the local pub. The idea is to have every single guest, even if they are shy and on their own, feel like that have something to do throughout the night.
Looking back on the last three weeks of my life, while it was the busiest time for me in as long as I can remember, assisting Julie with her work for Calvin's party was one of the most educational and rewarding experiences of my life.  After my peek behind the party planning curtain, I have even more respect for the Julies, Jodies, Shannons and all the other amazing party planners out there because organizing a good party is not easy work, if you do it right.
Comments