Y2X, a digital-first company providing solutions to complex IT projects and challenges, has announced the launch of their DPO service for iGaming businesses. This brand new and unique service will help clients in the iGaming sector manage the challenges presented by GDPR.
The iGaming sector is constantly changing as new jurisdictions and legislations em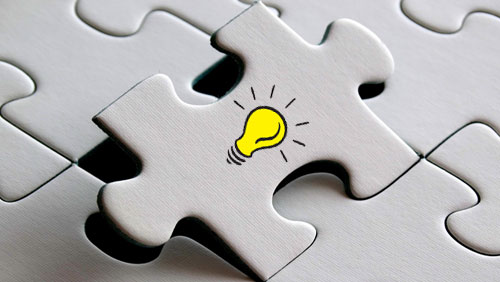 erge. Alongside the rapid technological advancements that are also altering the way customers gamble online, a DPO service has never been more important.
Data Privacy Officers: A GDPR requirement
GDPR has been a hot topic for the past year, and we're all aware of what can happen if we do not follow the rules and regulations set out by the EU. For iGaming businesses with more than 250 employees, or that handle vast customer data sets, a data privacy officer is essential. However, many businesses within the sector cannot dedicate a full-time head count to the DPO role, making Y2X's brand new service an exciting and worthwhile opportunity.
GDPR comes into effect on May 25th, but that doesn't mean iGaming businesses truly understand how much time or effort they're required to invest in order to ensure they remain compliant. With sweeping corrective legislation laid out by the EU, the DPO's role will include staying on top of the practices and making adjustments accordingly.
However, Y2X's solution will make this whole process a lot simpler. The legal and technical experts at Y2X are constantly scanning the landscape and staying on top of GDPR requirements. With their support package, iGaming businesses will not have to worry about hiring, training and maintaining GDPR practices in-house.
DPO as a service from Y2X
iGaming businesses who utilise the brand new service offered by Y2X will receive a monthly newsletter authored by the senior team to explain the key issues surrounding GDPR from both a legal and IT perspective.
The DPO will also visit the website to assess progress and recommend any adjustments based on previous case studies and the regulatory landscape. Managing relationships with key GDPR agencies (including the Information Commissioner's Office) will also be vital for all iGaming businesses, and the DPO will provide guidance here as well.
There are strict penalties in place for any company that breaks the new regulations set out by the EU under the GDPR. With Y2X's DPO service, clients will receive support for responding to and reporting any breaches within the required timeframe to the relevant individuals and supervisory authorities.
The future of iGaming
Although GDPR will impact iGaming businesses in numerous ways, the team at Y2X are keen to highlight the benefits for companies in this sector. The iGaming industry is a data-rich environment and as such, there is a great opportunity to use this information to improve company performance and the bottom line. This knowledge will also help them make better decisions around responsible gaming and gambling.
Y2X are entering the iGaming market with this new and exciting service, and hope their consulting package will help businesses better understand and deal with all aspects of the GDPR. [email protected]