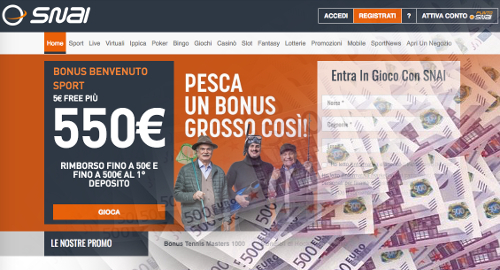 Italian betting and gaming operator Snaitech Spa enjoyed double-digit online growth that helped offset retail gaming declines in the first quarter of 2018.
Figures released Tuesday show Snai's overall revenue falling 1.7% year-on-year to €223.5m in the three months ending March 31, while earnings shot up 34% to €38.1m and net income quadrupled to €9.06m.
The revenue decline was blamed on increased taxes on Snai's core retail gaming machine business, while the earnings gain was credited to favorable sports betting results and a strong performance by Snai's online operations.
Snai is Italy's second-largest gaming machine operator with a 14.5% market share, operating nearly 50k amusement with prizes (AWP) machines and nearly 10,100 video lottery terminals (VLT). Overall gaming machine revenue was down 9.7% to €153.5m as the AWP segment saw its turnover decline 2.3% while VLT turnover was down 2.2%.
The retail wagering business was similarly negative, with sports betting turnover down 9.7% to €178m, horserace betting off 10.7% to €44m, while virtual sports betting turnover managed a 0.8% rise to €70m. However, a rash of upset results meant payouts to punters fell by four points, which allowed retail betting revenue to rise 15.4% to €45m.
It was a vastly different story online, where online wagering turnover gained 17.7% to €126m and online gaming spending improved 17.3% to €335m. Total online revenue jumped 35% to €19.7m.
Snai says it will put extra emphasis on its thriving online operations in future, reflecting concerns about the Italian government's plan for a 35% reduction in the number of AWP machines this year.
SNAI'S NEW OWNER FACES INVESTOR BACKLASH OVER CEO PAY
In April, Snai was acquired by UK-listed technology supplier Playtech, whose investors are reportedly unhappy over the recent spike in Playtech CEO Mor Weizer's pay packet.
On Monday, the Financial Times reported that Playtech is bracing for an investor revolt at the company's annual general meeting on Wednesday. The ire is reportedly due to Weizer having enjoyed a 78% bump in his 2017 compensation (from £2.3m to nearly £4.2m) despite the company having reported a slowdown in its earnings growth last year and warned of further slowdowns in 2018.
The revolt is being led by leading proxy advisers Institutional Shareholder Services and Glass Lewis, who also want shareholders to call out Playtech chairman Alan Jackson and remuneration committee chairman John Jackson, because "neither the company's performance nor the disclosures justify the level of bonuses awarded in the year."
Another unidentified 'top-10 shareholder' indicated its willingness to vote against the pay hikes, adding that the vote against Alan Jackson was due to "bad corporate governance," and that there are "big corporate governance issues surrounding this company."
Comments