Heathcliff Farrugia has taken the reins of the Malta Gaming Authority (MGA), replacing his former boss Joseph Cuschieri who now heads the Malta Financial Services Authority (MFSA).
On Monday, the MGA announced that Farrugia has been appointed as the new chief executive officer of the Malta gaming regulator, effective April 24.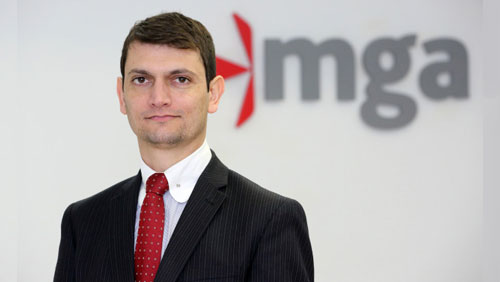 Cuschieri's longtime lieutenant joined the MGA in 2014 as its chief operations officer, and was "pivotal in the transformation process" of the agency. In 2016, Farrugia was appointed as chief regulatory officer, a role that saw him taking responsibility for all regulatory activities of MGA particularly on areas including regulatory supervision, authorizations, compliances and player support.
Farrugia, who holds an MBA from the University of Leicester, UK, was also a member of the Supervisory Council and co-chaired the agency's Fit & Proper Committee—a unit tasked with assessing companies and individuals applying for an MGA license.
Before joining the MGA, Farrugia held various senior executive positions in the public and private sector, particularly in the telecoms industry. Farrugia has worked with Vodafone Malta and Vodafone Italy in the past.
Farrugia's new appointment at the MGA comes at a time when the gaming regulator is juggling several issues—including bad press stemming from the police actions against alleged mafia-connected illegality by MGA-licensed online gambling operators. The MGA has since suspended the licenses of the affected companies and launched a probe of all Italian-based licensees to ensure they are complying with their license obligations. The regulator also formed a new Anti-Money Laundering Supervisory Unit that will ensure its licensees were staying on the straight and narrow path.
Cuschieri, who has been the MGA chief since 2013, left the gambling regulator earlier this month to become the CEO of MFSA, which oversees all financial services in Malta, including credit institutions, financial and electronic money institutions, securities and investment services, insurance as well as consumer education and consumer protection.