For poker players in three states, May 1 can't come fast enough. That's the day that player sharing liquidity will be launched between New Jersey, Nevada and Delaware, giving players in all three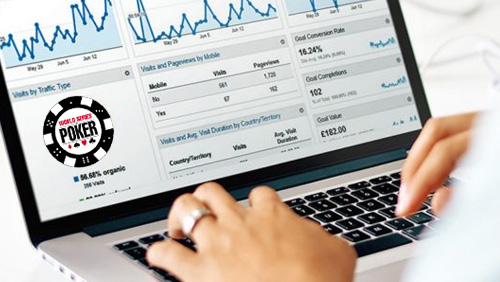 states the ability to meet up at the virtual tables in cash games and tournaments. It's been a long time coming, too, as Nevada and New Jersey signed their agreement in 2016. The one poker site that will immediately benefit from the poker liquidity sharing will be the WSOP, since it's the only site authorized to offer games in all three states.
Once the switch is flipped on May 1, WSOP traffic will more than triple. One online poker analyst predicts that traffic will jump to "unprecedented levels." Bill Rini, WSOP's head of online poker, told Card Player that the site is approaching "unchartered territory," and added "it has long been a goal of ours to bring the excitement seen in the Nevada market during the WSOP to everywhere online poker is legal and regulated in the U.S."
All players sitting down at the virtual felt will see benefits. There will be greater stakes and a wider variety of formats for cash games, and it's very likely that the community will see the first-ever $2-million online tournament in the U.S. before the end of the year.
Things are just getting warmed up. Once the games begin in May, many expect to see a snowball effect. Pennsylvania is poised to get in on the action soon as lawmakers are pushing legislation that would allow online poker in the state. With a little bit of luck, Pennsylvanians will be joining in before the end of the year. If they do, it's possible that as many as 26 million players could be back in virtual poker rooms, returning to the numbers seen before Black Friday.
After Pennsylvania, New York, Connecticut and Michigan are next, as all three are also working on the legal framework for online poker. There was no word on whether or not Preet Bharara had chimed in on the movement.
Comments