Gaming tables in casinos in the United States have been disappearing. From Nevada to Massachusetts, the number of tables has been reduced, sometimes by as much as about 300. It would appear that these tables are finding a new home, most notably in Macau, and more are scheduled to be introduced.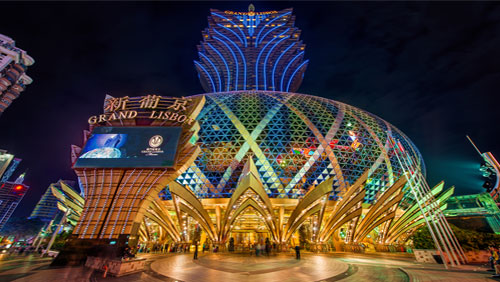 Following the grand opening of the MGM Cotai in February, there are now about 657 tables available for allocation in Macau. When SJM Holdings' Grand Lisboa Palace opens, that number will drop to 482, putting an additional 175 tables on casino floors. The Grand Lisboa is anticipated to open by the end of this year or in the first quarter of 2019.
Macau has a gaming table cap that has been in place since 2012 and which will end in 2022. The government caps the amount of tables that can be released, and began with an initial inventory of 5,500. From now until the end of the cap period, an additional 1,892 tables could make their way into casinos.
The 175 tables that are anticipated to be released in conjunction with the opening of Grand Lisboa won't all go to the new casino. More than likely, 100 will be issued to it, with the remaining 75 being allocated between MGM and SJM. All is contingent upon how the government wants to divvy things up, and who holds what licenses.
The table analysis was provided by brokerage Union Gaming in a report released on Tuesday. It provides a detailed outline of Macau's major developments scheduled to occur over the next several years.
Galaxy Entertainment Group could benefit greatly from the remaining tables. GEG is currently into phases 3 and 4 of the construction of its Galaxy Macau, which is scheduled to open toward the end of next year. Union Gaming estimates that the first-quarter EBITDA (Earnings Before Interest, Taxes, Depreciation and Amortization) for 2018 will be $547 million, with the entire year's estimate coming in at a little more than $2.2 billion. Next year's estimates have also been increased, rising from $2.42 billion to $2.45 billion.
Comments