Innovation lies at the heart of every successful product. Without innovation, the world will remain stagnant and dull.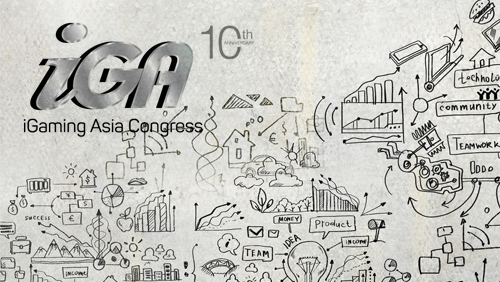 To drive innovation and bring new opportunities to the gaming industry in the region, iGaming Asia Congress will host the first ever Gaming Innovation Start-up Launchpad on March 14, 2017 at the Grand Hyatt Hotel in Macau.
Launchpad is also iGA's way to celebrate the 10th year anniversary of the longest running dedicated C-level iGaming event in Asia, according to Giulia Timarco, conference producer at Beacon Events.
"iGaming Asia Congress has been the premier C-level iGaming event in Asia for the past decade. We would like to bring in more up-and-coming igaming innovators to the event in an attempt to drive innovation and bring new opportunities to the gaming industry in the region," Timarco said in a statement.
Many technology start-ups see iGA as a great venue to present their products and services to leading iGaming and technology investors, iGaming experts, and over 150 C-level executives. Timarco said iGA Launchpad is looking for start-ups that have demonstrable product and/or service and not just a 'concept phase.'
The products and services they are looking for are not only about big data, AI, blockchain technology, initial coin offering (ICO), and cyber security, but also new games and online marketing tools to engage and retain players.
Three finalists will be will be offered 8 minutes to showcase their products or services in front of a panel of judges, who are all experts and investors from the gaming industry. Judges include Melissa Blau, partner of iGaming Capital; Andre Rodrigues, CEO of GoldBlue AB; Donna NguyenPhuoc, partner of SPARQ Capital; Markus Nasholm, CFO of Catena Media; and Tobias Svensen, CEO of CasinoGrounds.
The winner will be offered a table top exhibitor booth at one of Beacon Events' gaming conferences, either at the iGaming Asia Congress, Gaming, Racing & Wagering Australia (GRWA), Asia Gaming Summit (AGS), or the inaugural Investment Opportunities in Asian Gaming (IOiAG).
The finalists will be announced before the iGaming Asia Congress. For details, please refer to the official website: https://igamingasiacongress.com/programme/launchpad
Comments