For anyone still unsure whether SatoshiDICE supports Bitcoin Cash (BCH), the cryptocurrency gambling site has laid all doubts to rest by donating 100 BCH to nonprofit group Bitcoin Cash Fund.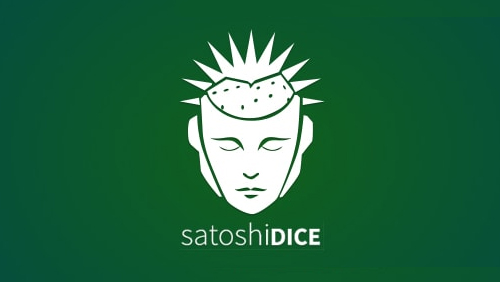 Bitcoin Cash is growing at a rapid rate, and things don't appear to be slowing down for the cryptocurrency. However, there's no denying that Bitcoin Cash is still a relatively small player in the market, which is why its community continues to spearhead initiatives to boost the cryptocurrency.
The latest push was a 48-hour matching donation challenge on Reddit over the weekend. Late Friday night, Reddit user @jarenfeser issued a challenge in a bid to help nonprofit group Bitcoin Cash Fund, whose goal is to bring the cryptocurrency to 1 billion users in five years.
"Over the next 48 hours I will match all donations made to The Bitcoin Cash Fund (up to 300 BCH), according to the Reddit user.
The fund described itself as a "community-driven, grassroots project" for the adoption of Bitcoin Cash. Its goal, the team said, is "to make sure Bitcoin Cash gets into people's hands."
"We exist to drive awareness and adoption through various internal and community-driven marketing, and sales initiatives," the Bitcoin Cash Fund team said on Reddit. "We don't specifically fund development right now. Development on the protocol level is extremely expensive and there are already a number of efforts to fund multiple development teams."
BCH supporters have, of course, taken on the challenge and donated $250,000 worth of the cryptocurrency to the nonprofit in the first eight hours after @jarenfeser made the announcement. Among the notable donors was SatoshiDICE, which granted 100 BCH tokens to the Bitcoin Cash Fund. The popular crypto gambling site its donation on Reddit, with the confirmed transaction visible on the blockchain.
SatoshiDICE was launched in 2012 by Erik Voorhees, CEO of cryptocurrency exchange platform Shapeshift. Voorhees was the partial owner of the website until July 2013, when he sold SatoshiDICE to an undisclosed buyer for 126,315 BTC worth $12.4 million at the time.
The former Bitcoin gambling website has since shifted to accept only Bitcoin Cash, which it described as the "true to the original spirit of Satoshi vision for a peer to peer electronic cash system."
"SatoshiDICE has been a pillar of the Bitcoin (and now Bitcoin Cash) community since the early days. It really means a lot to us to have your support. We really, really appreciate it. We will make sure this funding goes a long way to drive adoption," according to the Bitcoin Cash Fund team.
Comments