When CBS and Turner, a subsidiary of Time Warner, signed a lucrative deal with the NCAA two years ago, they certainly didn't expect to be caught up in one of the biggest college sports scandals to rock the country.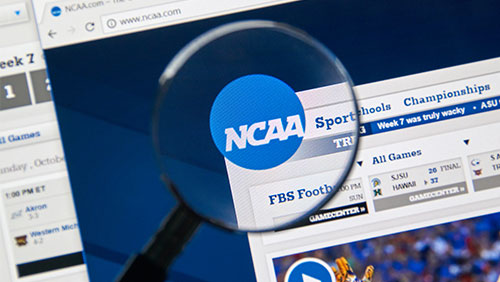 The deal was worth $8.8 billion over eight years, and gave broadcast rights to the National Collegiate Athletic Association's (NCAA) Division I Men's Basketball Championship games, commonly called March Madness. March Madness receives an extremely high percentage of viewers, which drives up the price for advertising and brought in $1.24 billion nationwide for TV spots in 2016. That lucrative deal might now crumble due to an ongoing FBI investigation into college basketball corruption.
The FBI started taking a closer look at the NCAA in September of last year, investigating possible corruption. Questionable recruiting practices and business activities have so far resulted in charges against several coaches. The charges include solicitation of bribes and fraud. Since many of the coaches travelled out of their home states into other states to recruit players, the case is being handled at a federal level.
Bank records and documents seized during raids conducted in conjunction with the investigation revealed expense reports, questionable payouts and cash advances given to potential recruits, according to a Yahoo report. It has been a huge black eye one of the most well received sports leagues in the country, and has even caught sports apparel conglomerate Adidas in its snare. Adidas has been accused of facilitating payments to colleges and universities that signed deals with the company.
Due to the continued investigation, activities of a growing number of coaches and players are being put under the microscope. In the end, a lot of top talent set to enter the college hoops court won't even make it to the benches. This would mean a decline in skills on the court, a decline in the fan base and, ultimately, a decline in March Madness fever. Just as the NFL saw its ratings decrease this past season, the NCAA could see a drop-off in viewership, which amounts to a drastic fall in advertising dollar revenue. The investigation has already dropped the net on 10 college basketball teams, with more charges to be announced soon.
Comments