Prague – 13 February 2018 – The leading boutique style gaming conference in Prague is gathering new and old faces of the industry in order to highlight the trending topics for the attending delegates.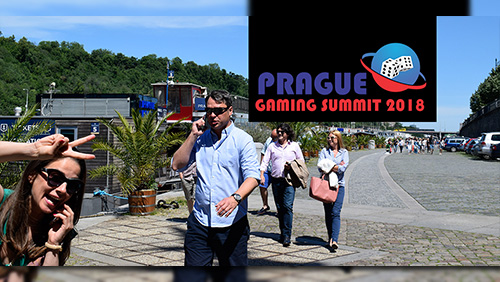 Following the latest statements of the Czech Prime Minister Andrej Babis, who stressed on the fact that 30 million crowns are needed this year to prevent gambling addiction, the event registrations have grown significantly.
Babis has also stated that Labour and Social Affairs Minister Jaroslava Nemcova has been tasked to find out whether the sum can be drawn from the EU money that has been designated for the Czech Republic but still remains partly unused.
Seven centres of gambling prevention operate in the Czech Republic. Babis said such centres should be in each of the country's 14 regions.
There are several sources which point towards the fact that a debate might be launched on raising the tax on alcohol, tobacco and gambling.
These statements leave the gambling industry related debate open in terms of profitability and clear vision to setting an optimal market for operators and players.
The latest announced speakers will join the "Focus on Czech Republic (panel discussion)" which is going to be held between 10:30 – 11:30 AM (Prague Local Time) at the second edition of Prague Gaming Summit. (more details about the agenda can be found here…)
Tal Zamstein (Group Head of Gaming at Fortuna Group)
Tal is an extraordinary manager with excellent leading skills. He is an experienced professional and well known for his innovative work within the gaming industry. Tal believes and drives his team to better achievements. He encourages his team by supporting them in all their endeavors. An outstanding manager, who creates a calm and professional work environment.
Jakub Kolomicenko (Endorphina)
Jakub started his practice as a corporate lawyer and member of Czech Bar Association but then he changed his focus and as an in-house counsel specializes on IP law and all aspects of gaming law namely licensing, regulations and compliance.
He can be reached at legal@endorphina.com or skype legal.endorphina
More speaker profiles will be announced soon, but you may want to check the already confirmed line-up of speakers and register in time. The event is limited to 125 seats.
Visit the official website of the event for more details: https://praguegamingsummit.com/
About the organizer, European Gaming Media and Events (formerly EEGMedia/EEGEvents)
European Gaming Media and Events is a leading media and event organizer company in the European Union.
The live events/conference division is in charge of organizing boutique style executive gaming events that focus on bringing inside information from the top gaming experts in the European Union and beyond. Their first event was held in Budapest on the 19th of September 2016. Since then the team have implemented more destinations into their event portfolio.
In short, they cover most areas of Europe with international events that serve the local and global industry, optimize networking opportunities and bring the hottest topics into scope.
The event destinations include Vienna, Prague, Budapest, Riga and Ljubljana with special focus around emerging markets.
For more details about the calendar, agendas and locations, visit the Live Events/Conferences section on europeangaming.eu
Comments