The report recommends implementing digital identity verification tools to better meet the challenge of balancing a smooth user experience, compliance with security mandates, and operational efficiency
London, UK – February 6th, 2018 – An exclusive new report from identity verification expert Jumio has revealed that over 25% of online gambling customers have abandoned the account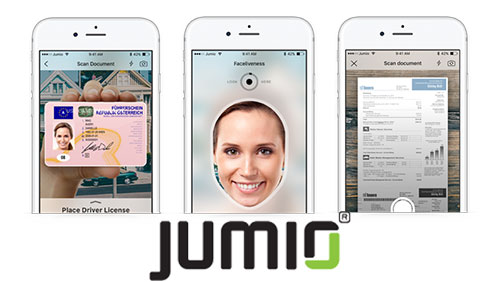 opening process because the process was too long or too complicated. In fact, the survey highlights that for more than 40% of respondents, opening an account takes at least 10 minutes and, for 10% of respondents, the process takes more than one hour.
Released today, The Balancing Act of Account Opening in the Online Gaming Industry highlights that, while online gambling operators understand that their customers expect a smooth, swift user experience and strong security measures, they are still failing to deliver to these often-conflicting criteria when onboarding new customers, particularly via mobile devices.
Specifically, the report reveals four key opportunities for operators to deliver a positive customer experience and streamline account opening across device types, while maintaining operational efficiency and adhering to strict KYC/AML compliance mandates:
1. The Importance of Customer Onboarding – Operators acknowledge that customers are won and lost in the account opening and deposit processes. However, the study reveals that one in five online gaming customers would spend more time gambling online if the sign-up process were less complicated and took less time, indicating significant room for improvement.
2. The Importance of the Mobile Experience – Mobile onboarding presents a sizable, yet often missed, opportunity for gaming companies to win new customers. 39% of respondents preferred to play via an app on their tablet or mobile, yet of those who prefer to gamble via this channel, 29% are often discouraged from playing by a lengthy sign-up process.
3. The Importance of Identity Verification – Swift, secure identity verification is a critical aspect of the onboarding process. 67% of respondents stated that a gaming operator's ability to positively identify its customers is as important as providing security from hackers and having a solid privacy policy. But achieving this swiftly remains a challenge, as one operator remarked: "(ID verification) is important in terms of fraud and everything, as long as it doesn't slow down the process."
4. The Importance of Banking Regulations – Gaming operators are looking to the banking industry for what's to come. As one leading operator, explained, "Regulators are becoming more and more strict, especially with the fourth AML (directive) coming into place. I do think (following AML/KYC and GDPR regulatory requirements) that this is something the gaming industry will have to follow as well."
Robert Prigge, Chief Revenue Officer of Jumio, remarked: "67% of respondents in the Jumio study stated that a gaming operator's ability to positively identify its customers is as important as providing security from hackers and having a solid privacy policy. But customers don't want to be put through time-consuming processes to achieve this level of identity assurance. When you combine these customer expectations with increasing security and compliance mandates, it is clear that gaming operators must look for ways to streamline the identity verification process to get good customers playing sooner."
Data in the Jumio report comes from two primary sources: In-depth telephone interviews with gaming operators and an online survey of European players who engage in online gambling. The phone interviews were conducted by iGaming Business and Jumio with 19 online gambling executives, representing 8 of the top 50 global gaming companies from the 2017 EGR Top 50 rankings. The online customer survey was conducted by Harris Interactive in October 2017 and generated 2,164 responses from online gaming players living in the UK, Ireland, Italy, Spain, and Sweden.
For the complete report and detailed survey findings, download a free copy of Jumio's report, "The Balancing Act of Account Opening in the Online Gaming Industry," here.
About Jumio
When identity matters, trust Jumio. Jumio is the creator of Netverify® which enables businesses to increase customer conversions while providing a seamless customer experience and reducing fraud. By combining the three core solutions of ID Verification, Identity Verification and Document Verification, businesses now have a complete solution that allows them to establish the real-world identity of the consumer.
Leveraging advanced technology such as artificial intelligence, biometric facial recognition, machine learning, and human review, Jumio helps customers to meet regulatory compliance including KYC and AML and tie the digital identity to the physical world. Jumio has verified more than 100 million identities issued by over 200 countries from real time web and mobile transactions. Jumio's solutions are used by leading companies in the online gaming, financial services, sharing economy, cryptocurrency, higher education, retail, travel sectors. Based in Palo Alto, Jumio operates globally with offices in the US, Europe, and Asia Pacific and has been the recipient of numerous awards for innovation. For more information, please visit www.jumio.com.
Media Contacts
Europe Media Contact
Michael Banner
SkyParlour
[email protected]
+44 (0) 844 2939 764
U.S. Media Contact
Caitlin Haskins
10Fold Communications
[email protected]
415-800-5369