Online lottery game will capitalise on elevated interest in lottery market
02 February 2018, Malta – Innovative online lottery game Lotto Hero is set to go live with its first operators after next week's ICE Totally Gaming exhibition.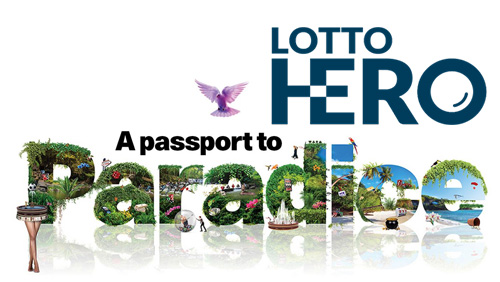 The unique product, which offers players the chance to win hourly jackpots of at least one million Euros, was launched at ICE 2017.
Now, after a year of careful development, it is set to be offered to players for the first time on the site of a number of tier one operators, according to its new CEO Richard Mifsud.
He said: "We're very excited to be returning to ICE on the verge of announcing that a number of big name operators will go live with Lotto Hero in the first quarter of 2018.
"We have listened to feedback from those operators in order to make sure the user experience is as good as it can be, and that the performance of the game has been optimised.
"We're very confident that the game will really capture the zeitgeist and offer our partners a genuinely competitive edge, as well as giving their players the chance of going from ordinary to extraordinary."
Lotto Hero, which will be on show at stand N9 565 at ICE, is designed to appeal to players across multiple verticals, as well as boost acquisition, retention, and an operator's ability to cross-sell.
It offers the speed, excitement and big jackpots players have come to expect. Based on traditional draw games, players select seven numbers and a card suit to be in with the chance of winning.
Players, who require no skill to play the game, just need to purchase a two Euro Lotto Hero coupon ahead of each draw, which will be made on the hour, every hour.
If the first attempt at winning does not succeed, Lotto Hero offers a second chance draw for players, significantly increasing the chances of a win.
Lotto Hero, which is now powered by Helio Gaming, is set to be hosted on a multi-tenant platform which enables it to be provided to players around the world through operator websites.
Helio Gaming will provide licence agreements to those operators, who are guaranteed risk-free distribution with an attractive commission structure that offers higher returns than products such as slots.
Lotto Hero will also have a charity element, with Helio pledging a percentage of profits to a Charity Hero fund, which will distribute the money to good causes. Players can also opt to donate part of their winnings, inspiring them to become a hero for others.
For more information on Lotto Hero product or to arrange an interview with Richard Mifsud, please contact Robin Hutchison at Square in the Air on 0203 586 8272 or [email protected]
About Lotto Hero and Helio Gaming:
Helio Gaming, a fully scalable lottery engine system that offers multiple API functionality with which to integrate existing gaming platforms, customer relationship management, campaign management, affiliate management, and other marketing automation tools. Its portfolio includes custom-made lottery games to fulfil any operator's lottery needs, including its flagship brand Lotto Hero. Such games can vary from operator-branded RNG lottery games, where the operator can tailor the game to their needs, lottery games based on the outcome of international lotteries, and much more. Helio Gaming's products offer its partners a new vertical through which to grow and strengthen their player base and drive cross-sell between their other game verticals. These products give them the edge in what is a fiercely competitive sector and can be integrated easily and seamlessly into any platform.
Comments