Malta, 30 January: Malta-based start-up Gamanza is delighted to announce a new games aggregation platform that comes with its own gamification application and accompanying bonus engine designed to enhance player lifetime values.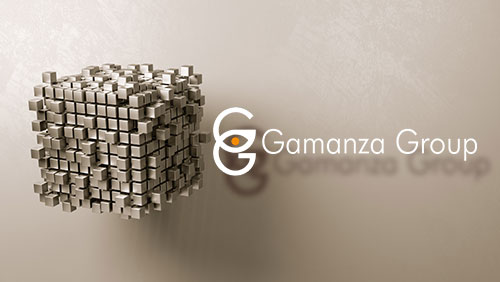 Gamanza will give operators access to a games portfolio of over 100 games. To further engage the player the platform allows operators to employ various gamification tools via an action-and-reward framework.
Operators can use the data from player activity on their site and translate them to points, token or credits and levels of achievement. Each programme is configurable by the operator to suit their own needs.
"We know that gamification is incredibly important for player engagement," says Gamanza founder and chief executive Magnus Lindberg. "The appropriate rewards helps build brand loyalty and means the player stays with a site for longer and enjoys a better overall experience."
The gamification application also features a multi-provider and multi-product tournament module whereby multiple leaderboards for each tournament can be deployed, adding an extra level of excitement for the players.
The gamification application works in tandem with Gamanza's own bonus engine, a bespoke application that can be deployed as a standalone or can work with an operator's existing bonus systems.
All points/levels earned can be used in the 'Reward Shop' where players purchase whatever system of bonuses is employed including bonus money, free cash, free spins, free bets and specific Jackpot spins.
"Through our customisable and comprehensive gamification framework, we offer actionable insights that can then be exploited by operators," said Lindberg. "We can tie together game, player and bonus action more clearly via gamification in a way that will enhance revenues."
Complementing the games provision, Gamanza also offers a plug-in-and-play Lotto solution to instantly let your players bet on the winning numbers in the world's biggest lotteries. It covers 20
of the largest lotteries from around the world which regularly feature jackpots of more than
€100m.
The platform also provides a Social/Real-Money Betting Application that makes it possible for players to make real-money bets alongside their social betting activity. Real-money tournaments
can also be created.
The product comes with all the well-known features of social betting including custom leagues, leaderboards and prize pools, ensuring winners get both the bragging rights and a monetary
reward. The application is also integrated into the gamification and bonus applications meaning even more tools are available to ensure operators have the best chance of acquiring and retaining
players.
Contact:
Magnus Lindberg, founder and chief executive
Email: [email protected]
About Gamanza:
Gamanza is an omni-channel iGaming HUB designed to bring together games, lottery and social betting products onto one single platform that also provides gamification, a bonus engine and payments provision. The Gamification Application is a framework with plug-in-and-play tools that help build game-player loyalty and is closely integrated with our own Bonus Engine. Our games portfolio gives access to many original and engaging games designed to enhance player lifetime values. The state-of-the-art infrastructure deployed also affords the opportunity to design exclusive content. The Payment Solution employs local payment options as well as NFC and RFID technology to enable true omni-channel capability.