A panel debate at the upcoming international ICE Totally Gaming event is set to tackle one of the industry's most important issues of 2018. The role that data and technology play in the quest to identify problematic gamblers and manage risk, to ensure operators are Gambling Commission compliant.
It is set to bring a raft of regulatory changes for gaming operators as the Gambling Commission recently announced its three-year strategy, which is widely seen as a crackdown on the industry. As a result, a special panel debate will take place at the industry leading event, ICE Totally Gaming 2018, at London, Excel. It will look at how emerging and dynamic customer and identity data can be combined with more traditional data and technology to identify problematic behaviour and enable responsible gambling.
Peter Murray, Head of Gaming at identity data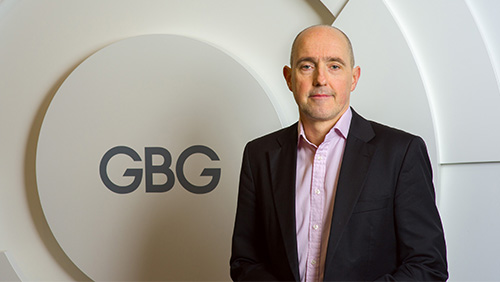 intelligence specialist, GBG, and chair of the panel debate, said: "Responsible gambling is firmly at the top of the Commission's agenda for the foreseeable future. It's crucial that operators have full visibility and understanding of the tools that are available to them and how they can be combined to help support compliance with new, evolving regulations.
"One of the aspects of the industry I am most critical of is the unwillingness or inability of stakeholders to share customer data. This will be propelled to the forefront of operators' minds and I'm looking forward to putting it to the panel on the day.
"Nearly every other regulated industry shares data to ensure compliance and protect customers, but it is noticeably absent in ours. New laws, such as the self-exclusion scheme, should be used as an opportunity to explore and define the benefits of sharing customer data".
The GAMSTOP launch, due in Spring 2018, will be a first step to operators sharing data to meet the aims of the Gambling Commission's license conditions and code of practice.
Peter added: "Industry regulation is designed to tell us what we can and can't do, however what we need to do is not always made clear, particularly in the case of responsible gambling which can be open to interpretation. As the use of identity and 'know your customer' data plays a key part in maintaining compliance we're hoping to be able to help operators to navigate the regulatory changes."
The 'Big Data to Identify Problematic Behaviour and Enable Responsible Gambling' panel debate will take place at 2.40pm on 6th February at Ice Totally Gaming 2018 in London.
For more information on GBG or the ICE Totally Gaming event visit here.
For any media enquiries, contact Anna Thomas or Cara Churchman on [email protected] or [email protected] or call 0161 447 4740
About GBG
GBG is a global specialist in Identity Data Intelligence. We help organisations make decisions about the customers they serve and the people they employ.
Through our fundamental belief that the digital economy relies on everyone having access to data they can trust, GBG enables companies and governments to fight fraud and cybercrime, to improve the customer experience and help to protect the more vulnerable people in our society.
Headquartered in Chester (UK) and with people in 17 countries, GBG provides solutions to many of the world's biggest organisations, from established brands like HSBC and Zurich Insurance to disruptive newcomers such as Stripe and Plus500.
Find out more about how we use identity intelligently by visiting www.gbgplc.com, following us on Twitter @gbgplc and reading our newsroom: www.gbgplc.com/newsroom
Comments