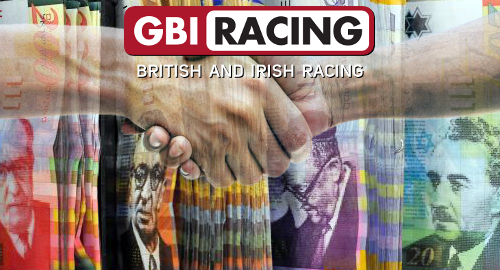 Israel has reached a financial settlement with UK-based horseracing broadcaster GBI Racing after the country's race betting ban took effect.
On Wednesday, the Racing Post reported that the government of Israel had agreed to pay nearly £5m to GBI Racing, a joint venture of television channels Racing UK and At The Races, as compensation for the early termination of its contract with the Israel Sports Betting Board (ISBB).
This week, Israel formally banned betting on horseraces, part of the country's broader effort to reduce gambling activity by its citizens. GBI's contract to supply the ISBB with UK and Irish racing product was supposed to extend through August 2018.
Despite race betting having only launched in Israel in 2013, the country had reportedly become one of GBI's top-five territories in terms of revenue generation. GBI originally sought compensation of up to 200m shekels (£43m) for the termination of its ISBB deal but the company revealed Wednesday that it had settled for a mere 23m shekels (£4.9m).
A GBI spokesperson called the sum "a fair settlement, given the circumstances," while lamenting the closure of its Israeli operations as "a shame, given the giant strides" GBI had made in the market in a little over four years. GBI said its focus was now on replacing its lost Israeli revenue by "increasing revenues in existing and new markets," particularly in Italy and Africa.
Israel's ever diminishing gambling industry has been the subject of intense focus from Finance Minister Moshe Kahlon, who views gambling through a moralistic filter and insists that the state can do without the "dirty money" from gambling taxes. Kahlon celebrated the demise of race betting, which he called a "dubious chapter in the history of the state of Israel."
This stance has put Kahlon at odds with other members of the Knesset, including Prime Minister Binyamin Netanyahu, who has publicly flirted with the idea of lifting Israel's longstanding ban on casinos, a concept that Kahlon has vowed to scuttle.
Comments