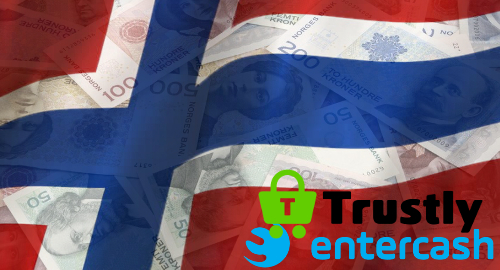 Norway's gambling regulator is backing up its tough talk by taking action against unauthorized online gambling payment processing repeat offenders.
Earlier this year, the Norwegian Gaming Authority (Lotteri-og Stiftelsestilsynet aka Lotteritilsynet) ordered local banks to sever ties with seven companies that the regulator deemed to be processing payments on behalf of online gambling sites not approved to accept wagers from Norwegian punters.
Late last week, Lotteritilsynet announced that it had sent new notices to local banks regarding two of these seven firms – Magyar s.r.o. (Trustly AB) and Entercash Ltd – after the regulator determined the firms had changed their registration information and continued to process online gambling payments in defiance of the regulator's orders.
According to Lotteritilsynet, its investigation revealed that Entercash had handled over 130k separate transactions with Norwegian punters between June and August, for a total value of NOK 675m (US $80.5m). The regulator says Entercash has failed to demonstrate that it conducts any legal non-gambling business in Norway.
A similar probe into Trustly's activities indicated the company had handled over 58k transactions between June and August worth a total of NOK 335m ($40m). Here again, Lotteritilsynet questioned whether Trustly conducted any legal non-gambling business with Norwegian customers.
Norway restricts legal online gambling operations to the state-owned Norsk Tipping and Norsk Rikstoto businesses. The government briefly entertained notions about opening up its market to international firms but ultimately concluded that it was more fun playing monopoly.
When the original 'stop payment' orders were issued this spring, local media linked the processors to a couple international betting firms, including Betsson AB, prompting a company spokesperson to say Norway's protectionist stance was "a violation of European Union law."
That justification may not have meant much at the time, and it means even less as of last week, when the European Commission announced that it was dropping all online gambling trade infringement proceedings against EU member states, saying such matters were "not a priority" for the EC.