The Tampa Bay Lightning (19-6-2) became the first NHL team to reach 40 points and currently lead the league in goal differential, earning the respect of oddsmakers who have them pegged as the +700 favorites to hoist the 2018 Stanley Cup.
Odds courtesy of OddsShark.com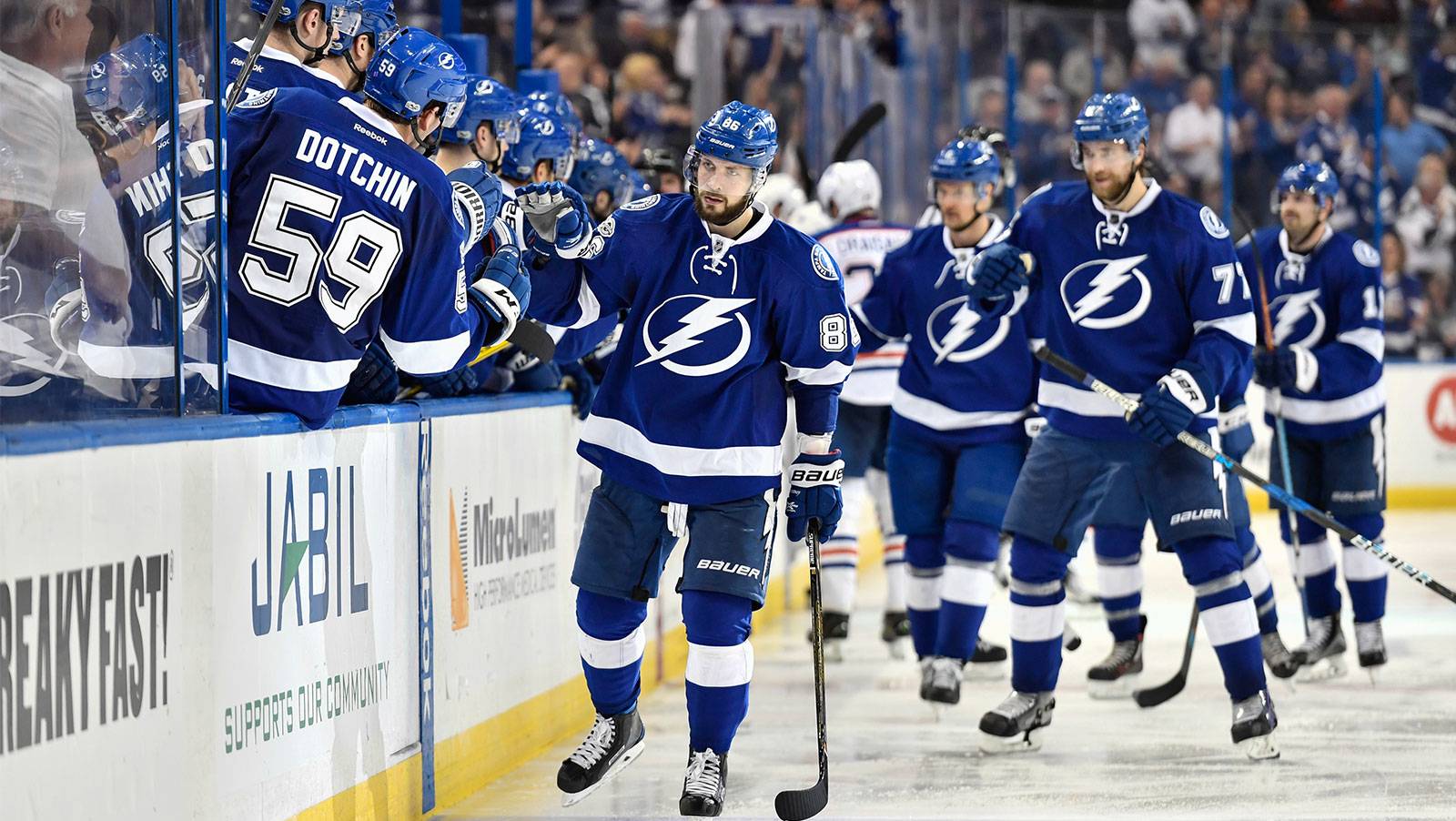 The Lightning sit atop the Atlantic Division standings and do not look like they will have much competition outside of the second-place Toronto Maple Leafs.
Toronto (18-10-1) is three points behind Tampa Bay but has also played two less games, and the Atlantic race appears a lot less challenging right now in the Eastern Conference than the Metropolitan, where seven of the eight teams have winning records. That said, the Maple Leafs are the second choice to win it all at +900.
In the Metropolitan Division, the New Jersey Devils (16-7-4) are a surprise team this season as the early leaders, ahead of the Columbus Blue Jackets (17-10-1), Washington Capitals (17-11-1), New York Islanders (16-9-2), Pittsburgh Penguins (15-11-3), New York Rangers (15-10-2) and Carolina Hurricanes (11-10-5).
Of that group, the Blue Jackets and two-time defending Stanley Cup champion Penguins are viewed as the top title contenders, with both of them listed at +1200 odds. The Devils are one of three teams at +2200, the Chicago Blackhawks and Dallas Stars being the others.
The Western Conference boasts the third choice to win the Cup in the St. Louis Blues (18-8-2) at +1000 even though the Nashville Predators (18-7-3) just overtook them for first place in the Central Division. Nashville (39 points) is tied with Columbus, Pittsburgh and the Winnipeg Jets at +1200. The Jets (17-7-4) and Blues each have 38 points.
The Pacific Division race is also intriguing due to the extremely fast start by the Vegas Golden Knights (17-9-1), who have been setting all kinds of records for an expansion team.
The Los Angeles Kings (18-8-3) are riding a six-game winning streak since dropping three in a row, including a 4-2 road loss at Vegas on November 19. The Kings obviously have more experience than the Golden Knights, but they are still tied at +1400 to win the Cup.
The Vancouver Canucks (14-10-4) have also played well early on, and they are +3300 along with the disappointing Calgary Flames (14-12-2) and Edmonton Oilers (11-15-2), who were both supposed to be better this year.