SBC Awards
To celebrate excellence in the sports betting industry and the holiday season, SBC Events has organized a casual evening of drinks, networking, dinner, awards and disco dancing.  Back this year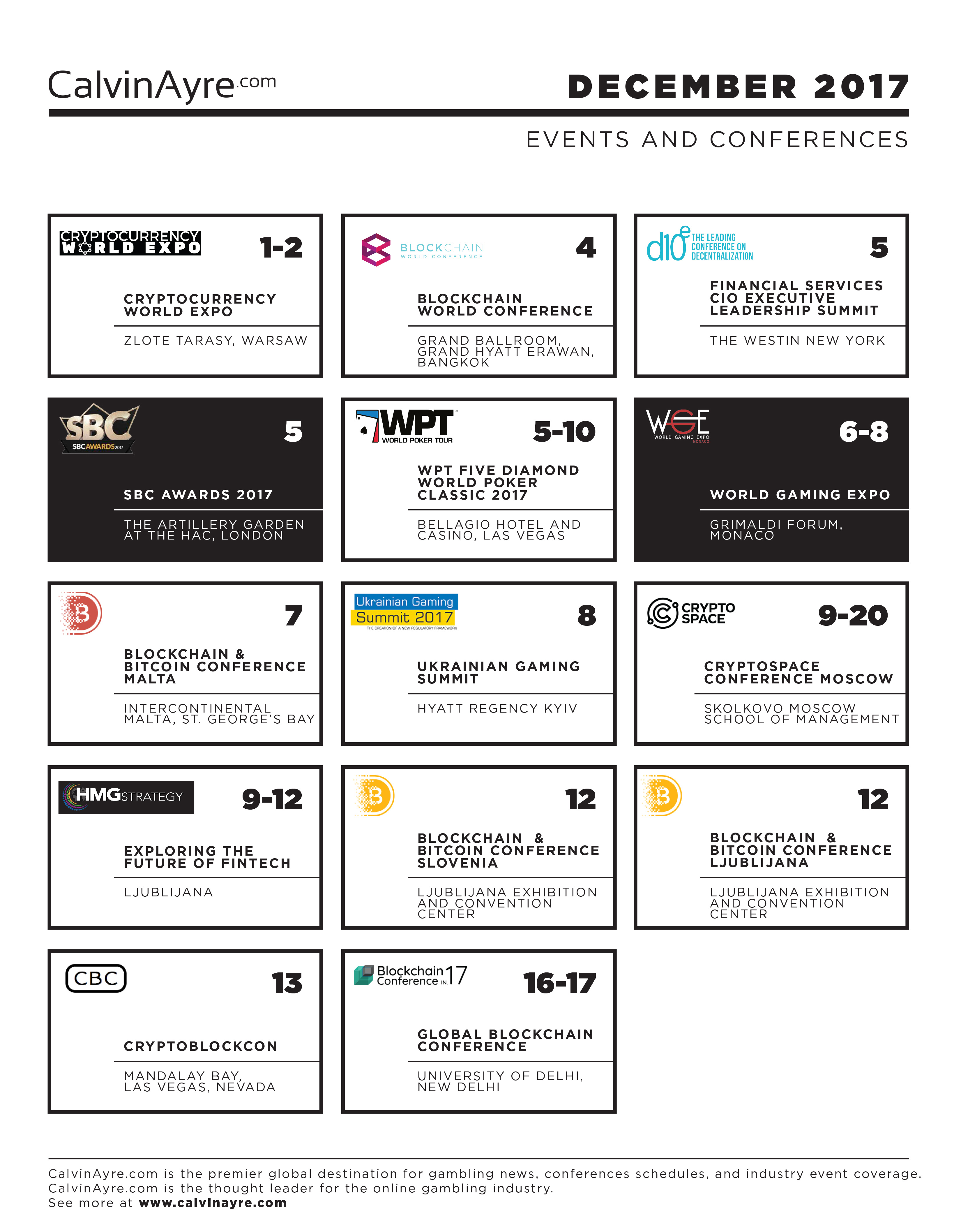 in a new venue with a new format, SBC Awards guests will be seated for their three-course meal, joined by sports legend hosts Luis Garcia and Matt Lorenzo while 28 awards are delivered to sports betting focused operators, affiliates and suppliers.
What: SBC Awards
When: December 5, 2017
Where: HAC Artillery Garden, London
Tickets: Book Online
World Gaming Expo
The World Gaming Expo (WGE) is an international expo bringing together major players from across the European gambling industry and beyond.  Delegates can expect to see equipment manufacturers, gaming machines, software developers and other casino representatives across the expo floor.  Conference sessions addressing the biggest issues in in the gaming industry today will take place each day followed by organized networking events each evening.
What: World Gaming Expo
When: December 6-8, 2017
Where: Grimaldi Forum, Monaco
Register: Online
Comments