A look ahead at all the odds for the tenth week of games in the English Premier League including a south coast clash between Brighton and Southampton, a title challenging clash between Man Utd and Spurs, and more.
Let's take a look at how we faired last week:
We didn't predict that Brighton would embarrass the Hammers, that Huddersfield would end Man Utd's unbeaten run, or that Newcastle would win at home to Crystal Palace. We thought that West Brom would earn a point at St Mary's, that Everton would do likewise at home to Arsenal, and that Liverpool would beat Spurs.
We did predict that Chelsea would beat Watford, Man City would beat Burnley, and that managerless Leicester would beat Swansea. We also guessed right when we said Bournemouth would win away at Stoke.
 It was a sad day at the office.
 Let's see if we can do a little better.
Fixtures in Full
Man Utd v Spurs
Crystal Palace v West Ham
West Brom v Man City
Liverpool v Huddersfield
Watford v Stoke
Arsenal v Swansea
Bournemouth v Chelsea
Brighton v Southampton
Leicester v Everton
Burnley v Newcastle
Man Utd v Spurs
Man Utd +115
Spurs +245
Draw +220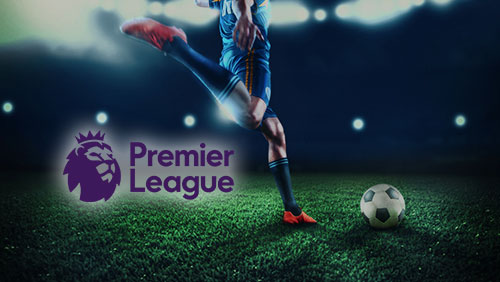 There was a time when Spurs could never beat United. All that changed when Sir Alex Ferguson left the club, and Spurs started to look like a real team for once, but United has won the last three league encounters at Old Trafford.
It's the first time United have played at home this month, and I believe they will have what it takes to continue their 100% home league form with a win over Spurs.
United come into the tie after losing their unbeaten run to Huddersfield, whereas Spurs hammered Liverpool 4-1. Spurs are the form side, just, and in Harry Kane, they have a striker who has netted 17 times in 16 games, but I believe United will win comfortably.
Verdict – Man Utd win
Crystal Palace v West Ham
Crystal Palace +130
West Ham +220
Draw +225
Crystal Palace has only won once in their last six fixtures against West Ham, and you have to go back to 2013 to find the Eagles previous home win.
Since pulling off the shock of the season with a home win over Chelsea, Palace has lost away at Newcastle, and Bristol City hammered them 4-1 in the League Cup.
West Ham also had an unexpected hiding when they lost 3-0 to Brighton, but recompensed with a stunning 3-2 win against local rivals Spurs in the League Cup after being two goals down.
Slaven Bilic is 2/1 to get the boot from West Ham, and that will happen if he loses this game, but he won't, so the Croat will be around for another week at least.
Verdict – West Ham win
West Brom v Man City
West Brom +1000
Man City _425
Draw +525
West Brom is crap.
Man City is flying.
Verdict – Man City win
Liverpool v Huddersfield
Liverpool -475
Huddersfield +1100
Draw +575
The match between these two Northern sides is another one I won't waste much time on. Liverpool will still have a hangover after losing to Spurs, last time out, and Huddersfield will be full of confidence after beating United, but Anfield is a scary place for the newcomer, and I see the Terriers cowering in this one.
Verdict – Liverpool win
Watford v Stoke
Watford – EVEN
Stoke +275
Draw +240
Watford has lost their previous three ties against Stoke, but I don't think they will make it four.
Marco Silva is doing some beautiful things at Vicarage Road (one of the reasons he is 5/1 for the Everton job), and only Chelsea and Man City have beaten the Hornets in the league this season.
Stoke have been appalling, losing five times in their last six encounters in all competitions, including a crushing defeat against Man City and a League Cup exit at the hands of Bristol City.
Verdict – Watford win.
Arsenal v Swansea
Arsenal -475
Swansea +1200
Draw +550
Swansea has a decent record against Arsenal winning three of their previous six matches, but their form coming into this one is horrid. Paul Clements side has lost four of their last five games in all competitions. Arsenal, on the other hand, has won three in succession, in all competitions, since their shock defeat away at Watford.
Verdict – Arsenal win.
Bournemouth v Chelsea
Bournemouth +450
Chelsea -170
Draw +310
Historically, Chelsea should win this one. They have hammered Bournemouth the last three times the sides have met, scoring ten goals in the process, and teams remember the good kick-ins, so Bournemouth will be a little worried standing in that tunnel.
Form-wise, Bournemouth are doing better than their bottom three position suggests. They have won two matches on the trot and put in a sound performance in their 1-0 defeat against Spurs.
Chelsea is also recovering from a dip with a thrilling 3-3 draw against Roma followed by victories over Watford and Everton at Stamford Bridge. The evidence points to a Chelsea win. My gut says Bournemouth will pinch it, so I will sit on the fence.
Verdict – A draw.
Brighton v Southampton
Brighton +215
Southampton +140
Draw +210
The South Coast rivals haven't met in five years, and haven't played a top-flight fixture since the early 80s, so we won't be relying on the head to head history to give us a clue with this one.
Brighton has picked up seven points from a potential twelve in recent weeks, and only Man City have beaten the Seagulls at home all season. The Saints have one win on the road (against Palace) and have picked up four points from six in their last two matches, both at home.
Verdict – Brighton win.
Leicester v Everton
Leicester +110
Everton +250
Draw +230
Claude Puel makes his Leicester debut with a tie against Everton at the King Power. The former champions are undefeated in four matches and have won both of the games they have played without a manager.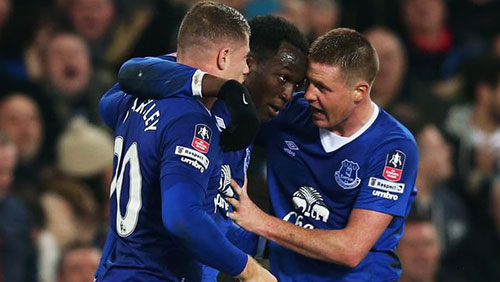 Everton has lost three matches in succession, including a League Cup exit in the wake of Ronald Koeman's sacking. With confidence at an all-time low and nobody steering the ship, I can only see one winner in this one.
Verdict – Leicester win.
Burnley v Newcastle
Burnley +190
Newcastle +160
Draw +210
Burnley is a tough nut to crack this season, sitting in eighth place with defeats to West Brom and Man City the only blots on the copybook. But Newcastle is also proving to be a well-drilled team sitting in seventh place, with a point more than their rivals.
With Sean Dyche one of the favourites to land the Everton job, I believe Burnley will be a little unsettled in this one and expect Newcastle to capitalise in a low scoring draw.
Verdict – A Draw.
Premier League Table (Week 9)
1. Man City – 25 pts
2. Man Utd – 20
3. Spurs – 20
4. Chelsea – 16
5. Arsenal – 16
6. Watford – 15
7. Newcastle – 14
8. Burnley – 13
9. Liverpool – 13
10. Southampton – 12
11. Huddersfield – 12
12. Brighton – 11
13. West Brom – 10
14. Leicester – 9
15. Swansea – 8
16. West Ham – 8
17. Stoke – 8
18. Everton – 8
19. Bournemouth – 7
20. Crystal Palace – 3
Premier League Title Winning Odds (Courtesy of Oddsshark)
Man City 1/4
Spurs 9/1
Man Utd 12/1
Chelsea 20/1