Atlantic City is turning into a precious gem in the junk bond territory.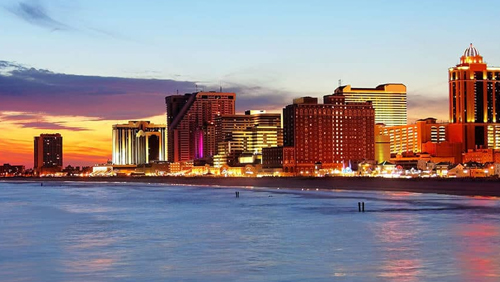 International credit debt watcher S&P Global Ratings has raised Atlantic City's debt one notch to CCC-plus from CCC, with a stable outlook.
The firm cited the improved finances and timely debt service payments of the once beleaguered New Jersey gambling hub as the reason to elevate its rating. The CCC-plus rating is considered by many as a better level of junk.
In the near term, the ratings agency doesn't see Atlantic City defaulting on its debts now that the state has increased its intervention in AC's business affairs.
S&P, however, quickly clarified that New Jersey's increased intervention doesn't necessarily mean that the distressed Jersey Shore gambling is already out of the woods.
If the city's structural imbalance persist, Atlantic City's obligations "remain vulnerable to nonpayment" or bankruptcy, and "in event of adverse financial/economic conditions, is not likely to have capacity to meet financial commitment," S&P said.
This is the second time that the S&P has upgraded Atlantic City's credit rating this year after years of downgrades.
The credit bump credited the deal resolving Borgata Hotel Casino & Spa's outstanding property-tax appeals, S&P said.
Gov. Chris Christie patted himself on the back after learning of AC's first upgrade, lauding the state for taking over the city's finances.
"These are early signs our efforts are working, that we will successfully revitalize Atlantic City and restore the luster of this jewel on the Jersey Shore," he said.
Perhaps one of the most encouraging signs of Atlantic City's recovery is the recent year-on-year gaming revenue gain it posted in September.
The New Jersey Division of Gaming Enforcement (DGE) announced that Atlantic City's seven remaining casinos posted gross gaming revenue of $215.4 million in September, a healthy 6.5% improvement over the same month last year.
Comments