18th October, 2017 (Madrid) – R. Franco Digital, Spain's largest omni-channel gaming group, will display its market-leading gaming solutions to a global audience at this year's EiG trade show, held from 30 October to 1 November at the Arena Berlin.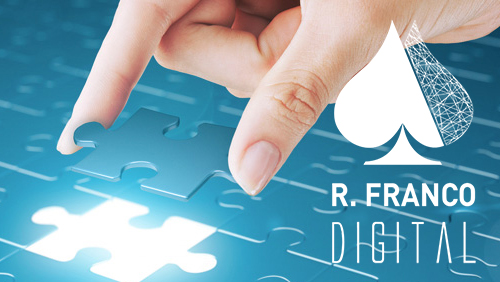 The industry provider will have a major presence at this year's conference, showcasing its expertise in markets ranging from Europe to Latin America and beyond.
Stand 610 will feature exclusive demonstrations of R. Franco Digital's IRIS open platform, its omni-channel solutions and services including IRIS Power Vault and IRIS Customer Success Services, R. Franco On Mix Terminal, and its selection of games.
Alejandro Casanova, New Business Development Director & Chief Digital Officer at R. Franco, said: "R. Franco Digital is an industry leader in igaming, and has the benefit of more than 50 years of experience as we look to expand our reach in emerging regulated markets across the globe.
"I look forward to welcoming all operators looking to grow their global footprint to our stand to discuss how we can leverage our heritage and full omni-channel service to help grow their revenues."
To book an appointment with R. Franco Digital at EiG, please visit here.