17th October, 2017 (Berlin) – iGB Affiliate, the leading information provider for the iGaming affiliate industry, has announced the networking schedule for this year's Berlin Affiliate Conference (BAC).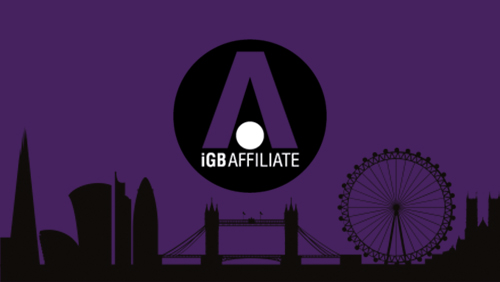 The packed schedule will provide delegates with an opportunity to network with colleagues in relaxed environments around the city.
Among the highlights are the official opening party at the E4 Club, an official UPAYCARD networking party at BRICKS Club and the official closing networking party at AVENUE Gastronomie.
iGaming Business' head of operations, Shona O'Donnell, commented "We are extremely excited to announce our networking schedule for the Berlin Affiliate Conference 2017.
"Berlin is one of the most vibrant cities in Europe and with a plethora of bars and restaurants, we're sure the delegates will find the events both enjoyable and constructive.
"With BAC following on from EiG, it is the ideal opportunity for the industry to spend a week in Berlin networking with many of the most influential individuals in gaming."
The full schedule is as follows:
• Welcome drinks, sponsored by WPN Affiliates (Wednesday, 1st November 2017, 16:00 – 18:00): To kick things off, there will be welcome drinks at the Sheraton Berlin Grand Hotel on Wednesday from 16:00.
• Opening night networking party (Wednesday, 1st November 2017, 21:00 – late): The official BAC opening party, will take place at E4 Club, Berlin. It will bring together the igaming affiliate community to meet and catch up with fellow delegates travelling from near and far.
• Official networking party, sponsored by UPAYCARD (Thursday, 2nd November 2017, 21:00 – late): The official networking party will be held at BRICKS Club. The club combines comfortable furniture with industrial design to create a bar that entices you in with an elegant swagger. The relaxed atmosphere gives you the opportunity to continue your networking late into the night without being too crazy.
• Official closing networking party (Friday, 3rd November, 21:00 – late): The official closing networking party kicks off at AVENUE Gastronomie GmbH. The closing night party is where delegates are most likely to expand their networks. Everyone is feeling good after a long conference, they've let their hair down a little and they are ready to chat with their new contacts.
• Unwind Session, sponsored by Intertops (Saturday 4th November, 2017, 13:00 – 16:00): Finally, the traditional unwind Session, sponsored by Intertops, will be at the Corroboree in the Sony Center. Delegates are invited to stop by before catching flights and trains home, and to say your farewells to old faces, new friends and potentially new business partners in a relaxing environment.
There are VIP tables available for all three of these parties. These are £1,000 each and include two bottles of spirits, mixers and your own private area. To book a VIP table, please contact [email protected].
For more information about BAC, please visit: http://www.igbaffiliate.com/events/berlin-affiliate-conference
About iGB Affiliate
iGB Affiliate is the affiliate-facing brand of iGaming Business. It organises the three biggest affiliate events in the industry – LAC, AAC and BAC – as well as the Nordic Affiliate Conference. Its conferences provide the platform for affiliates to learn from the industry's best during dedicated conference schedules, and meet affiliate managers from major and rising operators both on the exhibition floor and during well-attended networking events.
The affiliate conferences are the only place you can network with large volumes of affiliates at once. For operators, the conferences are vital to growing their affiliate networks. iGB Affiliate also provides the free iGB Affiliate magazine. With high quality content and strong digital and print followings, it continues to be the only dedicated magazine in the affiliate industry.