Eindhoven, The Netherlands – Roughly two years after its initial founding Bet Informed opens its doors to all football fans. The Bet Informed platform provides fans with a wide range of team
performance metrics in a visual, understandable and manageable way. In doing so, fans can easily create a personal Dashboard to keep track of their favorite team's performance in great
detail. But also, fans can check the odds of upcoming and live matches and directly use their newly found insights to their advantage.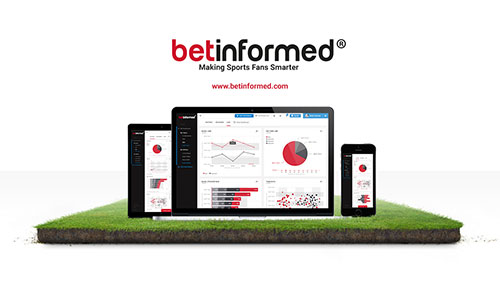 For maximum ease of use and relevance, the data is presented in 3 levels.
● Historic
Providing historic results, comparisons and outcomes.
● Pre-Match
Showing all metrics as they relate to the upcoming opponent.
● Live
Tracking and displaying in-match actions as they happen.
The platform is powered by data coming from Gracenote, the world's leading entertainment and sports data company. Bet Informed is available in English, French, German, Italian, Portuguese
and Spanish and covers over 20 leagues and competitions as it aims to turn fans into analysts.
About Bet Informed
Founded in 2015, Bet Informed is a Dutch Analytics-as-a-Service (AaaS) company making match performance metrics easily available to sports fans and allowing them to take full advantage of
the stats they want to see from their favorite team(s). On crunchbase.
Comments