China's video game giant, Tencent, is the latest respectable company to add significant weight to the Canadian-based Blockchain Research Institute (BRI).
Tencent, the world's most profitable video game company, is the latest big name to back Don and Alex Tapscott's new baby: The Blockchain Research Institute (BRI).
The Tapscott family created the BRI to help explore the strategic opportunities of Blockchain, a technology the Tapscotts believe will shape the future of business and government.
The Canadian-based group began well. Powerhouses like IBM, Fujitsu and Bell all jumped aboard the BRI express early doors, and Tencent has loaded their gang into the caboose along with FedEx and the Ontario Ministry of Health.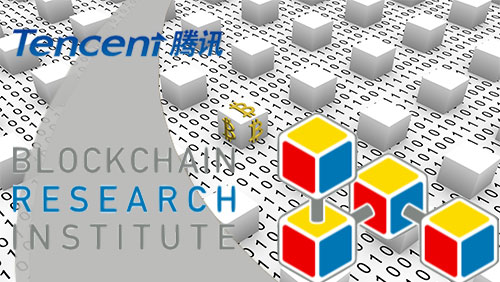 Turning his words into press release print was Tencent's blockchain guru, Ray Guo:
"Blockchain Research Institute provides a great platform for Tencent and other members of the institute to carry out blockchain research and discussion, which is of great significance to Tencent and the industry. We believe that the blockchain+ era is coming!" 
Earlier this year, Tencent signed a decade-long partnership with the World Series of Poker (WSOP) to grow the sport, game, whatever you want to call it, in the Asian region.
Let's hope that Tencent's interest in cryptocurrency will one day reduce the need to stand in unnecessary queues to buy into a WSOP event at the Rio.
Tencent isn't only the world's largest video game company. They are also the eighth most profitable company, globally, in terms of market cap.
Tencent's 2017 Q2 revenue numbers reached $4.3 billion from games alone with mobile game income growing at 54%. China is the world's largest video game market with over 600 million players and revenues of over $26 billion. Tencent own half of that market.
The BRI currently has more than 50 blockchain experts working on over 70 different projects.
Not everyone in China is as excited about blockchain technology as Tencent. Last month, the Chinese government outlawed Initial Coin Offerings (ICOs) in the country, believing them to be the perfect way for naughty boys and girls to break a broad variety of laws.
The Chinese government's media outlet, the Xinhua News Agency, confirmed their love of this decision this week. Xinhua reported that ICOs had become a fan favourite amongst criminals keen to concoct pyramid schemes and engage in bad boy antics.
Xinhua also recognised that although the ICO ban is in full effect, there are still some 'regulatory vacuums' that the government needs to address.
Comments