Leading supplier launches Zamba.co in joint venture deal with Vicca Group
Wednesday 4th October, 2017 – GAMING1 has been the first international company to obtain a casino and sportsbook licence under Colombia's new regulatory regime in a 50-50 share capital joint venture with local operator Vicca Group.
The result of the partnership is Zamba.co, which at launch is available on both mobile and desktop and offers an impressive selection of games that includes roulette, blackjack and slots.
The initial wave of titles is exclusively provided by GAMING1, with more certified providers to be added in the coming weeks.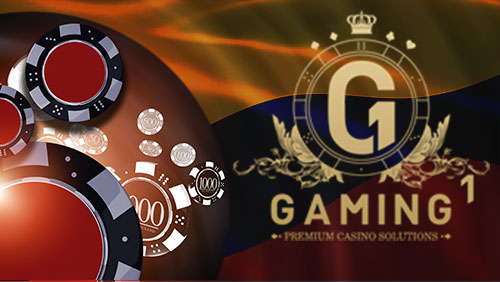 Zamba.co is built on GAMING1's flair for platform provision, with an approach that is highly attuned to meeting the requirements of local operators and regulatory environments.
Sylvain Boniver, GAMING1 CEO, said: "We are hugely proud to partner with Vicca Group in being awarded Colombia's first joint online casino and sportsbook licence, and are sure that Zamba.co will prove a hit with players across the country.
"Colombia is setting the benchmark in Latin America, with its robust regulatory framework similar to those seen in the European market, and to be the first to launch a combined casino and sportsbook underlines the strength of our approach."
Rodrigo Afanador, Vicca Group CEO, said: "GAMING1's suite of products and services has impressed us immensely, and they are the perfect international partner to help us target the regulated online market in Colombia."
Having been active in the Colombian market for more than 25 years, Vicca Group operates in 16 locations and has a presence in six major cities across the country.
GAMING1's Director of Latin America, Victor Araneda, added: "Achieving this licence has been an exciting and rewarding process, and we appreciate the initiative and support of the regulator, Coljuegos, regarding the online legislation. We hope other regulators in the region will follow their lead."
GAMING1 is a full-service partner that specializes in high-performance online casino and sports betting projects. It provides a complete range of services and solutions which enable operators to set up, promote and improve the results of their casino and sports betting websites.
The company was created by an experienced land-based operator with over 20 years' experience, which means that it's in GAMING1's DNA to focus exclusively on land-based casino operators who are ready to take their business to the next level by moving online.
Drawing on years of experience, GAMING1 provides a fitting answer to the operators' needs, ranging from the set-up of an online casino platform to marketing support and extensive consultancy services.
All of the GAMING1 team strives to take online gaming one step further every day. Developers, graphic designers, engineers, marketers… GAMING1 works together to make sure your casino or sports betting website stands out from the crowd.
Vicca Group has been active in the Colombian market for more than 25 years, and operates 16 business units across six of the country's major cities. With a commitment to innovation and service, the company is recognised as one of the top casino operators in Colombia.
Vicca Group also operates in the restaurant, hotel and fitness industries, and is an organisation centred around its people, with more than 700 employees.
For more information, or to arrange an interview with GAMING1, please contact:
Square in the Air Communications
Ben Cleminson
+44 (0) 20 3586 8267 / +44 (0) 7788 640732
ben@squareintheair.com
Comments