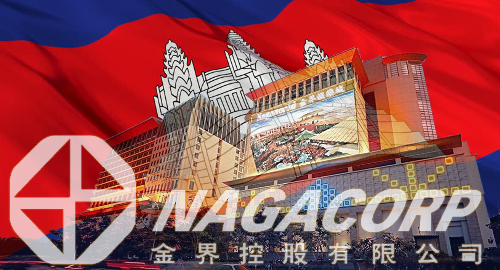 Cambodian casino operator NagaCorp has enjoyed a more than two-thirds rise in its VIP gambling business over the first nine months of 2017.
NagaCorp filed papers with the Hong Kong Stock Exchange on Tuesday showing unaudited VIP gambling turnover at its flagship NagaWorld property in Cambodia's capital Phnom Penh rising 67% year-on-year to just over $11b in the nine months ending September 30, despite the demise in January of a high-profile junket deal with Jimei International.
The mass market figures for the year-to-date were more subdued but nonetheless impressive, with mass table buy-ins up 24% to $566.4m and electronic gaming machine bills-in rising 16% to over $1.3b thanks in part to a double-digit rise in Chinese tourist visitation.
The figures reflect a continuation of the solid performance the company enjoyed over the first six months of the year. In July, NagaCorp reported its H1 2017 revenue rising nearly 40%, while profit improved by more than one-fifth to $150.6m.
NagaCorp's deal with the Cambodian government requires it to pay a flat monthly fee in lieu of a revenue-based tax, with one rate for gaming operations and another for non-gaming amenities. But that arrangement may be coming to an end as Cambodia prepares its long-awaited revamp of the nation's gambling laws.
Last month, NagaCorp chairman Tim McNally told GGRAsia that the company's effective tax rate over the first half of 2017 was around 4.8%. Cambodia's government has played coy with how the new law will address casino taxation, but local media has suggested a gross gaming revenue tax in the range of 4% to 5% could be in the offing.
NagaCorp is preparing for the opening this month of its TSCLK Complex (more commonly known as 'Naga2') addition to its flagship property, which will include a gaming component of up to 300 tables and 500 slots, as well as an additional 1k hotel rooms. The $369m add-on has been subject to numerous delays, in part due to run-ins with local monks over construction that damaged the adjacent National Buddhist Institute.
Comments