Ohio may soon join 16 other US states in legalizing fantasy sports – if things go according to Rep. Jonathan Dever's plan.
Crain's Cleveland Business reported that a bill, which seeks to regulate fantasy sports in Ohio, may be enacted in the first quarter of 2018. Right now, the legislation sits idly in the state senate.
Ohio is considered by daily fantasy sports operators – including big firms like DraftKings and FanDuel – as one of the 10 states that matter due to the population of the fantasy sports players in the state.
The Fantasy Sports Trade Association says Ohio has an estimated 1.9 million fantasy players served by 25 to 30 fantasy sports operators. DraftKings and FanDuel have a combined 400,000 players in Ohio.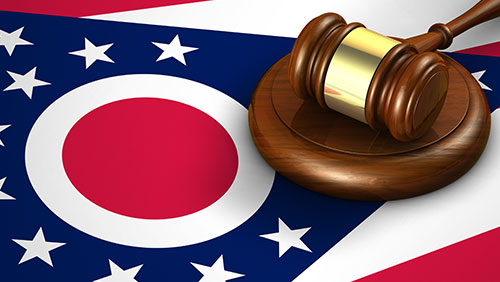 The bill, sponsored by Dever and Rob McColley, got overwhelming support from Congress, which voted 82-15 in favor of passage in May.
In a nutshell, the bill gives the Ohio Casino Control Commission the power to issue licenses, investigate and oversee fantasy contests. A three-year license would cost up to $30,000 for larger operators.
This makes Ohio a competitive state in the same league as Missouri (a max of $10,000 annually) and Vermont ($5,000 annual fee), and cheaper than Delaware and Virginia, which both have $50,000 annual fees for DFS operators.
Each fantasy sports operator would need to contract with a third party to audit its finances annually and its compliance with Ohio laws every three years. The bill also would prohibit fantasy contests based on youth or college sports.
Now that the bill is in the senate, pro sports franchises in Ohio have thrown their support behind the fantasy sports bill.
Last week, Cincinnati Reds CEO Robert Castellini and Columbus Crew president of business operations Andy Loughnane wrote the Senate to express their support to the proposed legislation. Cleveland Indians owner Paul Dolan followed suit when he submitted his letter Sept. 26.
Of course, there are also skeptics in the Senate like Sen. Bill Coley, who worries that the new bill will upset other businesses by giving an exception for online fantasy sports.
It is now up to the senate to decide this fall whether the Dever proposal to legalize and regulate fantasy sport is strict enough to land on the table of Ohio Gov. John Kasich.
Comments