Chinese billionaire Lawrence Ho is apparently not the only person interested in acquiring the casinos of the state-owned Philippine Amusement and Gaming Corporation (PAGCOR).
Philippine-listed Bloomberry Resorts Corp. is planning to make a bid for PAGCOR's casinos, particularly those that are located outside Manila, according to a Reuters report. PAGCOR intends to put at least 17 of its 46 casinos on sale in the first quarter of 2018.
For now, Bloomberry's chairman and chief executive Enrique Razon said his company is in a wait-and-see mode as the Philippines' Department of Finance has yet to lay out the guidelines for the casino privatization process.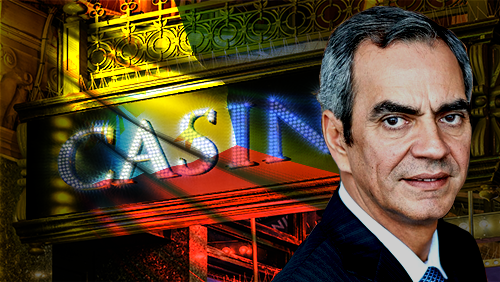 "If Macau companies came to try to buy the licenses, we would try to compete with them to buy the licenses," Razon said.
Bloomberry, which developed and operates Solaire Resort and Casino in Manila, is the second casino operator to express interest in acquiring PAGCOR's casino properties.
Lawrence Ho believes that the acquisition of the PAGCOR casinos would put his Melco Resorts & Entertainment in a strategic position in the Philippines.
"If there was a big redevelopment opportunity, a whole hotel that we could redevelop, we would be potentially interested in doing that," Ho said.
Meanwhile, Razon cautioned the government over the possible oversupply and cannibalization in the Philippine casino industry.
"Cannibalization – it is always possible, over investment. With liquidity nowadays and (low) interest rates, people are making investments that 10 years ago (they) wouldn't even think about, those kinds of returns."
The Philippines, which is hoping to capture a larger slice of the global casino market, has seen a casino boom in the past years. Just this year, Udenna Corp and Calata Corp. have expressed their desire to construct two integrated resorts in the holiday island of Cebu.
Bloomberry, for its part, announced that it plans to construct another casino within Manila but outside PAGCOR's Entertainment City.
Comments